FICO turns seven years old
R K Parmar Deputy Director MSME was chief guest on occasion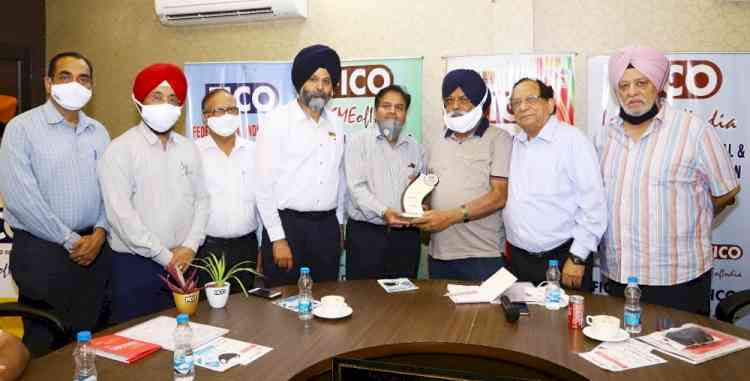 Ludhiana: Federation of Industrial & Commercial Organization (FICO) turns seven years old. Incepted on 07.10.2013 by a galaxy of 13 friends, is now a family of more than 2100 strong members and growing. On FICO's 8th Annual Day Celebrated at FICO Secretariat Jaimal Road, Janta Nagar Ludhiana with the theme of "Abhi Mask hi Vaccine Hai". Mr. R.K. Parmar Deputy Director MSME was the Chief Guest on the occasion along with Mr. Kundan Lal Assistant Director MSME. 

S. Gurmeet Singh Kular President FICO, shared the annual report of FICO, and discussed what FICO has achieved in the year passed by, and shared his vision for the upcoming year, he said industry needs to work on developing the Atamnirbhar Bharat. He further thanked the Government of India, for re-defining the Definition of MSMEs.

Shri K.K. Seth Chairman FICO talked about the current scenario of market especially for the industry. These crucial pandemic times have only increased the difficulties for the industrialist, but yet we need to look forward, overcome these hardships and attain new heights.

S. Gagnish Singh Khurana Head FICO's Agricultural Division, proposed the vote of thanks, and said today is the annual day celebrations, but annual general meeting of FICO will be planned with all its members, soon after the COVID restrictions are lifted.