FICO REQUESTS DC LUDHIANA TO ALLOW STAFF AND WORKERS ON THEIR PERSONAL VEHICLES 
INDUSTRIALISTS ASSURE MASKS, SANITIZERS AND OTHER NECESSARY SAFETY FOR ITS WORKERS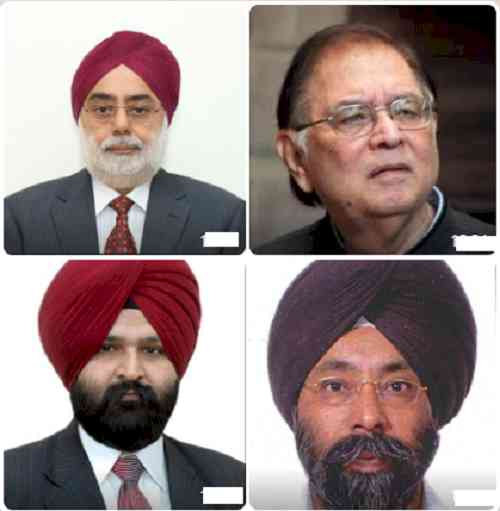 Ludhiana: Onkar Singh Pahwa Patron-in-Chief along with S. K. Rai Patron, Gurmeet Singh Kular President and Manjinder Singh Sachdeva Sr. Vice President FICO have requested Pardeep Kumar Agarwal, Deputy Commissioner, Ludhiana to allow movement of the staff  and workers on their personal vehicles such as bicycles, scooters and motorcycles without pillion riding so that the social distancing can be observed. 
Reference to the Point No.19 of the Standard Operations Procedures issued by the Ministry of Home Affairs, there is a mandate for the industrialist to arrange pickup and drop facility for the labourers in buses with 30-40% occupancy, which is quite not possible, as the labour resides in densely populated areas of the cities where the streets are on the tacky side, and buses cannot move through such areas or in the revised guidelines there is provision for employees to come on their own vehicles i.e. cars but bicycles, scooters, motorcycles are not included in that list. 
On the grounds of permissions given to the industry in like Manesar, Haryana and various other places, it is advised that the labour and workers should be allowed to travel on their bicycles, scooters, motorcycles etc., wearing proper masks, so that the social distancing can be observed. The industrialists assure the masks, sanitizers and other necessary safety for its workers.