FICO opposed AACD notices to industry by PSPCL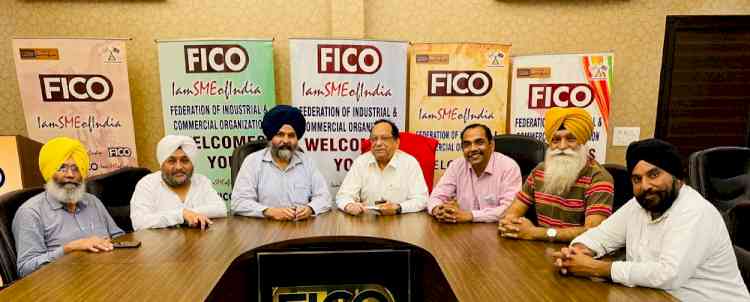 Ludhiana, October 9, 2021: A meeting of Federation of Industrial and Commercial Organisation (FICO) held under the chairmanship of KK Seth Chairman along with Gurmeet Singh Kular President FICO.
The meeting said it has been observed that the PSPCL is issuing notices of Additional Advance Consumption Deposit AACD to the industry, FICO strongly opposed the same and said this is totally wrong on behalf of government to ask for additional advance consumption deposit from industry which is already struggling for its survival bacause to recent recessions due to lockdowns and not price hike of raw material. The PSPCL shoul immediately withdraw such notices and facilitate the industry in this hour of crisis.
It was further stated that it has also been observed that the PSPCL authorities are visiting the industries and issuing penalty notice for UUE- Unautorized Use of Electricity. During is hour of crisis the department should issue a warning first, and if the corrections are not made even after notices, then the department should issue penalty notices. This is the time when the government should hand hold the industry.
FICO said it has also been observed that many unscheduled power cuts are being imposed on the industry, the concerned authorities says that the due to power shortage these cuts are being imposed. The government should procure power from other reliable sources and fulfil the requirement of the industry.
Amongst present were KK Seth Chairman, Gurmeet Singh Kular President FICO, Rajeev Jain General Secretary FICO, Satnam Singh Makkar Propaganda Secretary FICO, Gurmukh Singh Rupal Head Sewing Machine Division and Gurvinder Singh Sachdeva Head Trade Division FICO.