FICO in association with CTR and GIZ MSME Inno., launched face shields
According to a group of experts, plastic face shields may do a better job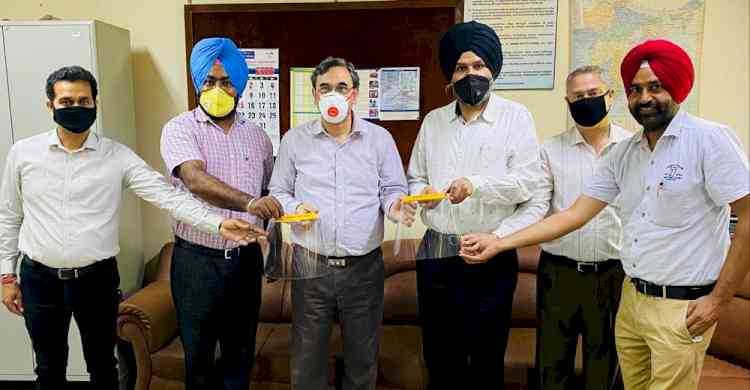 Ludhiana: Federation of Industrial & Commercial Organization (FICO) in association with GIZ MSME INNO, Centre Tool Room (CTR) Ludhiana, launched the COVID-19 protective face shields for industrial units at free of cost. Gurmeet Singh Kular President FICO along with A.P. Sharma GM Central Tool Room and Amandeep Singh GIZ released the face shields at the CTR Ludhiana. 
Kular said that 5000 face shields, PPEs would be distributed to member units. A total of 5,000 face shields will be distributed in the coming days among the frontline workers, including medical staff, police personnel, sanitation and healthcare workers, and private security personnel. 
According to a group of experts, plastic face shields may do a better job at protecting against COVID-19 than cloth, homemade face masks. These face shields are easy to produce and use, and may protect against sneeze and cough droplets from an infected person. However, recently, the use of face shields has also become popular, and not just among medical professionals who come in close contact with COVID-19 patients. Since domestic air travel was opened up for the general public in India, face shields are being given to passengers by various airlines, in order to ensure their safety.