FICO-IamSMEofIndia demands special package for MSMEs from Nitin Gadkari 
Organized interactive session with Union Minister Nitin Gadkari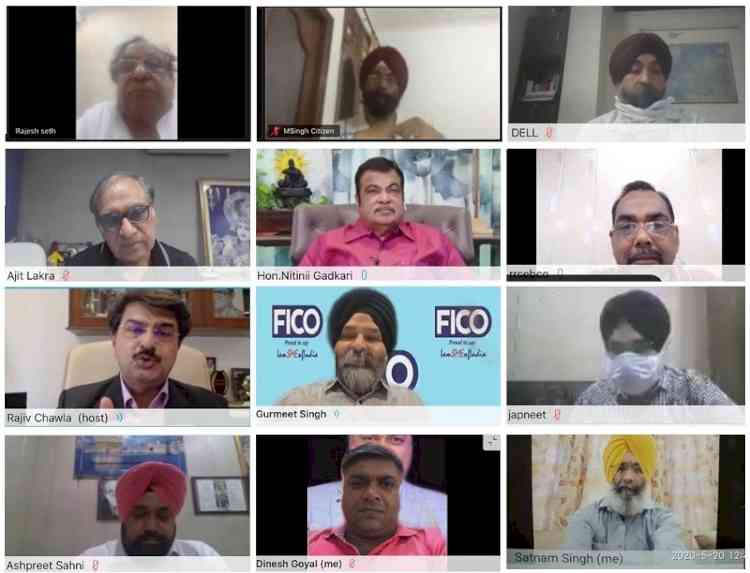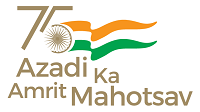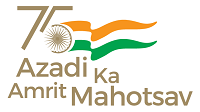 Ludhiana: Today FICO- IamSMEofIndia organized an interactive session with Nitin Gadkari, Union Minister of MSMEs. 
Gadkari addressed the members, on the burning issues like strengthening the MSMEs to play a major role in rebuilding a self-reliant India and the support announced by the government to help MSMEs fulfil this mission. Rajive Chawla, Chairman, IamSMEofINDIA and Mentor FICO moderate the session.
FICO IamSMEofIndia put forward the following demands for the revival of MSMEs.
Turn Over Package for Trade & Industry
There is a need of a Special Package for Trade & Industry which is the backbone of the Indian economy. It is requested to introduce a turnover based special package which should be dependent on GST Sales Return of Financial Year 2019-20, The returns till February have been submitted, based on that the average annual sales can be calculated and the package should be introduced providing 25% relief to the micro Sector, 20% to The Small Sector, 15% to Medium Sector & 10% to the Large Sector.
Interest Waiver
No interest should be charges for at least period of lockdown as we have CC limits which wholly depends upon sale purchase as there is no sales. So, no income then how can we give interest. It should be completely abolished. Furthermore, Industry needs the deferment of the all interest on all loans for the period of lockdown plus 3 months after the lockdown is lifted.
Extension in CLCSS
Credit Link Capital Subsidy Scheme was introduced to facilitate technology up-gradation in MSMEs by providing an upfront capital subsidy of 15 percent (on institutional finance of up to Rs.1 crore availed by them) for induction of well-established and improved technology. Post lock down the Government should enhance CLCSS Subsidy limit from 15% to 50% & investment limit from 1 Crore to 25 Crore so that industry can set up new projects as now world is looking at India as next manufacturing hub after China. We should encash this opportunity. Also, the banks should be instructed to facilitate the industry with the CLCSS Scheme.
Safeguard Duty
COVID-19 hit the exports very bad, but there is a huge scope of development in exports sector, as world is looking for an alternative to the China, and India holds a great chance in that provided the government intervene and boost the exports by providing the special incentives to compete with China. Also, by implementing the Safeguard Duty on goods which are/ can be made in India so that the "Make in India" dream can be achieved.
Wages & Salaries
The whole country is under lockdown since 22nd March 2020, which means that the factories are closed, not only the production is zero but the flow of finances is also zero, This is a very critical position for the industry, and the industry is not in the position to pay the salary & wages for the Month of April to the labour sitting home. It is requested the Center Government as well as the State Government to intervene and share 50% of the salaries & wages each to help the industry by paying the salaries & wages for the Month of April & for the lock down period.
Gadkari assured the members, that Government of India understands the current crisis, and by getting Rs. 20 lakh crore packages, we are only trying to liquidate every sector of the country, so that the economy could be revived soon, government is working to boost confidence between the Stakeholders and winning wars against corona as well as economic war.
Amongst present were Rajeev Chawla Chairman IamSMEofIndia, Gurmeet Singh Kular President FICO, Rajeev Jain General Secretary FICO,  K. K. Seth Chairman FICO, Harjit Singh Sondh Co-Chairman FICO, Vipan Mittal Vice Chairman FICO, Manjinder Singh Sachdeva Senior Vice President  FICO, Baldev Singh Amar Vice President FICO, Rajeev Jain General Secretary FICO, Dinesh Singh Bhogal Secretary FICO, Satnam Singh Makkar Propaganda Secretary FICO, Ashpreet Singh Sahni Organizing Secretary FICO, Balbir Singh Mankoo Finance Secretary FICO, Ajit Lakra Head Textile Division  FICO, Gagnish Singh Khurana Head Agricultural Division FICO, Gurmukh Singh Rupal Head Sewing Machine Division FICO, Gurvinder Singh Sachdeva Head Trade Division FICO, Japneet Singh Head Young Leaders Forum FICO, Jaswinder Singh Bhogal Head Tractor Division FICO, Manjeet Singh Matharoo Secretary Machine Tools Division  FICO, Mankar Garg Head Plastic Division FICO, Raghbir Singh Sohal Head Plywood Division FICO.