FICO hails the PSIEC's decision
Says the total development of industry of Punjab was stagnant due to non-submission of business plan, construction & commencement of business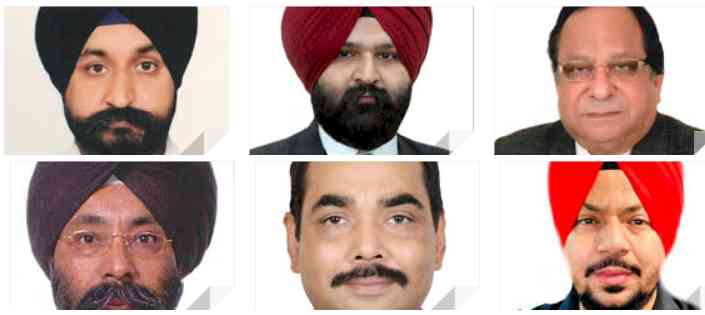 Ludhiana: Federation of Industrial & Commercial Organization popularly known as FICO welcomes the decision of the Punjab Small Industries & Export Corporation Limited (PSIEC) regarding the Extension of Date for Submission of Business Plan, Construction & Commencement of Business; from Captain Amarinder Singh Honorable Chief Minister Punjab. FICO thanked Captain Amarinder Singh, Chief Minister, Punjab, Shri Sunder Sham Arora Industries Minister Punjab, Shri Gurpreet Singh Gogi Chairman PSIEC and Shri Sumeet Jarangal Managing Director PSIEC, Shri Alok Shekhar Principal Secretary Industry & Commerce Punjab for the decision, as it will boost the industry of Punjab, because the total development of industry of Punjab was stagnant due to non-submission of Business Plan, Construction & Commencement of Business.

Mr. K.K. Seth Chairman FICO & Mr. Rajeev Jain General Secretary FICO welcomes the decision and said as you are very well aware that the COVID-19 Crisis and the subsequent Lockdowns have made it very difficult for all our units to keep themselves self –sustainable as it is very hard to make any profits. In these conditions industry is on their knees and not in a position to do any expenses on construction or expansion. A large number of businesses/ individuals had planned expansion of businesses and setting up of new units but could not do so because of the economic factors, so allowing the extension in dates will not only prove to be a boon for the industry, but it will also increase the revenue of the government in terms of taxes & duties, also the employment generation will be there once the industry expands.

Mr. Gurmeet Singh Kular, President, FICO along with Mr. Manjinder Singh Sachdeva, Senior Vice President, FICO said that these extensions of dates will only be viable for the industry if the government allows the NOC to the Phase VIII plot holders against an affidavit of undertaking that the industry will abide the decision of the Honourable Court in the Pending Enhancement Cases. Otherwise these extensions of dates will only be on papers, but not will impact the industry at ground level.

Mr. Vikramjeet Singh Rajput President Focal Point Industrial Association 34 Acre Mangli & Mr. Gagnish Singh Khurana Head FICO Agriculture Division & General Secretary Focal Point Industrial Association 34 Acre Mangli, thanked the Punjab Government & PSIEC and said the Focal Point Phase VIII Mangli was lacking behind in terms of development, now with the extension in dates it will flourish.