FICO DISTRIBUTES FREE DIGITAL INFRARED THERMOMETER TO MEMBERS
MORE THAN 457 MEMBERS WERE BENEFITTED ON FIRST DAY OF DISTRIBUTION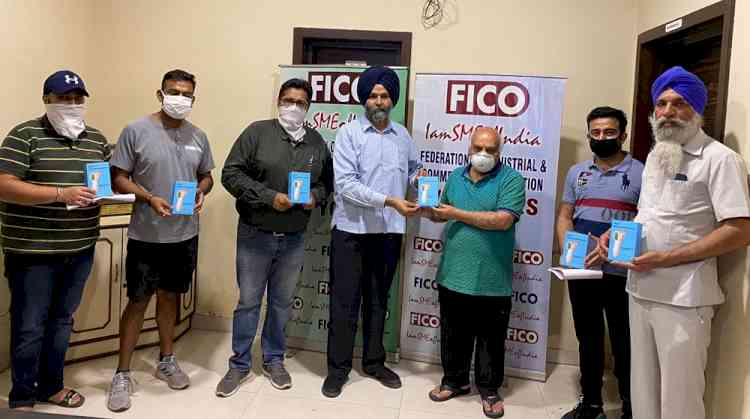 Ludhiana: FICO (Federation of Industrial & Commercial Organization) distributed free Infrared Thermometers to its members. More than 457 members were benefitted on the first day of distribution.
The infrared thermometers are used to detect the body temperature in case of fever, one of the symptoms of coronavirus. These thermometers check the human temperature by sensing the infrared energy radiated by the body. Also, it detects the temperature of any surface. Infrared Thermometers are one of the major screening tool for covid-19, and every industrialist needs it, FICO is for the service of the industry, and this is also an initiative towards that only, said Gurmeet Singh Kular, President, FICO.
Amongst present were Gurmeet Singh Kular President FICO, Rajeev Jain General Secretary FICO, Satnam Singh Makkar Propaganda Secretary FICO, Japneet Singh Chatwal Head Young Leaders Forum FICO, Manjinder Singh Sachdeva Senior Vice President FICO.