FICO demanded uninterrupted 24 x 7 power supply for industry from Chief Engineer Central Zone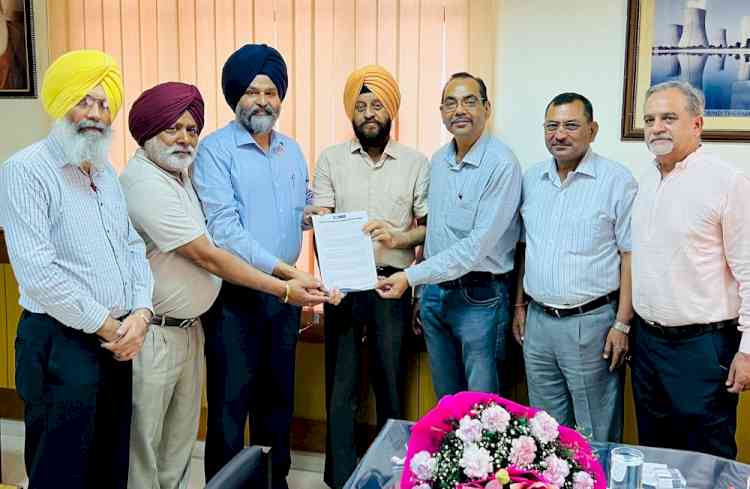 Ludhiana, August 10, 2022: A delegation of Federation of Industrial & Commercial Organization (FICO) under the leadership of Gurmeet Singh Kular President met Parvinder Singh Khamba, New Chief Engineer Central Zone, Punjab State Power Corporation Limited, demanded Uninterrupted 24 X 7 Quality Power for the Industry of Ludhiana. FICO submitted a written memorandum regarding the same. 
Gurmeet Singh Kular, President, FICO said that the Department must ensure the Uninterrupted 24 X 7 Power Supply to the industry. He said Power is one of the major raw materials for the industry, and quality of power ensures the optimum production for the industry, but in the past couple of months the quality of power being supplied to the industry falls, as many voltage fluctuations have been observed resulting in damage to the critical electrical equipment. He further said that recently, numerous Industrial Power Breakdowns have been observed, it is suggested that the preventive maintenance must be done on Sundays only as most of the industrial's units are closed on Sunday. Moreover, the power breakdown must be informed to the industry at least two days prior, so that industry could make its arrangements.
Mohinder Gupta, President, Mandi Gobindgarh Induction Furnace Association said the Mandi Gobindgarh is known for the Steel manufacturing, where Industries are using Power Connections ranging from 5 MW to 15 MW, where even one tripping results Huge Losses to the industry, which are irreparable. So, the PSPCL must ensure uninterrupted power supply to the industry, and breakdowns must be communicated at least two days prior if any.
Vinod Vashisht President, All India Steel Rollers Association said that Industry is discouraged from the Recent Power Cuts and industry had to run factories on generators, but for long durations it is unviable to operate on generators, the PSPCL must ensure Uninterrupted and quality power supply to the industry.
Amongst present were Gurmeet Singh Kular President FICO, Rajeev Jain General Secretary FICO, Satnam Singh Makkar Propaganda Secretary FICO, Harpal Singh Bhamber Head Bicycle Division FICO.