FICO delegation meets Badal and Joshi, takes industrial issues
Author(s): City Air NewsIndustrialists of Ludhiana meeting Punjab Chief Minister Parkash Singh Badal (top) and Punjab Minister for Local Bodies Anil Joshi (bottom). Ludhiana, July 2, 2014: A delegation of FICO met Parkash Singh Badal,...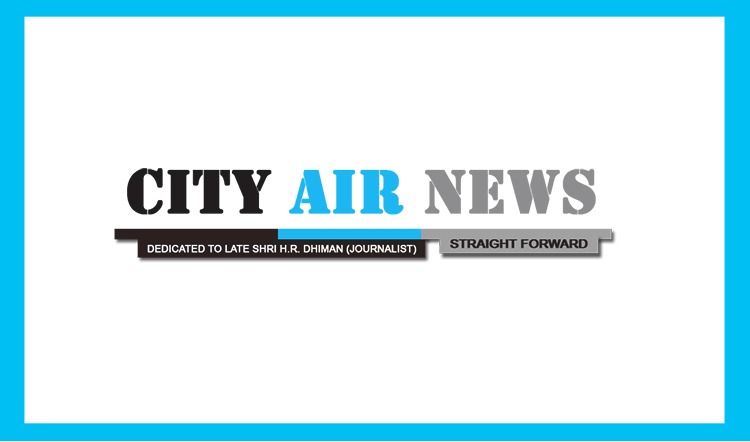 Ludhiana, July 2, 2014: A delegation of FICO met Parkash Singh Badal, Chief Minister, Punjab. It was led by K.K Seth, Chairman, of the Federation of Industrial & Commercial Organization (FICO). A memorandum regarding problems being faced by the industry was submitted.
The memorandum reads:
VAT on bicycle & bicycle parts: Bicycle manufacturers mostly purchase components/parts within the State of Punjab by paying tax @ 6.05% and sell the finished product mostly out of the State by paying tax @ 2.20%.  A worksheet is attached herewith and request for reducing the rate of tax on bicycle & bicycle parts @ 2.75%
Restriction of input tax credit on Branch transfer: Concessional rate of CST against Form-C was reduced from 4% to 3% (valid till 31.05.2008) and to 2% (valid from 01.06.2008).  However, instead of rationalization and reducing the restriction on Branch transfer U/s 13 (2) of PVAT to 2%, the state Govt. has increased it from 4% to 5% w.e.f. 04.12.2012.  This provision should suitably be amended in the interest of industry survival.  A note on this issue is attached herewith.
Fourth stage verification for VAT refund: Excise & Taxation department verifies before refunding the VAT upto fourth stage, whereas there is no such provision to do so and department cannot verify even from first stage. The industry which has already paid VAT to the earlier stages should be allowed refund without any deduction and without raising any objection
Submission of stock statement U/s 13 (i): There are hundreds of items of bicycle parts and it is too difficult to submit the statement of stock of each & every parts.  Industry should be exempted in doing so.
Customs certificate of Nepal & Bhutan: Excise & Taxation department had been accepting Customs certificates of Bhutan & Nepal for the last more than 25 years, but now they demand Indian certificate of customs of the previous years, which at this stage at all not possible.  It should be made effective from the current financial year.
Un-authorised use of electricity (UUE): PSPCL release connection to the industry for particular use.  If one manufacture bicycle parts and when the same industry starts new line just like heat treatment , PSPCL penalized & charging UUE charges.  In some other cases where the Unit givessome portion on rent to some other industry by installing a sub-meter, UUE charges are also made applicable to the owner of the connection.  Such charges should not be made applicable when the consumption is through PSPCL meter.
Splitting up of power connection: When a family of a manufacturer divides, electric connection should also be allowed to split up. In PSIEC there is a provision to split the plot so the power connection should be allowed to split.
VDS of PSPCL: There is a VDS for SP/ MS/ DS / NRS but in SP/MS there is a restriction of category change. Category change should be allowed.
 Category of PSPCL: The government should rethink that till today 20 KV is in Small Power (SP) & 100 KW is in medium Supply (MS).
Exemption of disconnection of power connection in case of any violation: In addition to the polluting processes in the Unit, industry runs dry processes, office & allied departments.  If any violation is found by PPCB, electric connection is disconnected to whole the Unit.  Our submission is that the connection to the polluting process be disconnected and the other processes should run as they are.
Focal Point for Red category industry: A piece of land of atleast 150 acres on Chandigarh Road or G. T. Road be allotted for setting up/shifting electroplating/zinc plating industry and other Units which falls under Red category, plots should be given on priority & effluent lines should be laid & Federation of Industrial & Commercial Organisation (FICO), Ludhiana be involved in this issue.
Exemption of change of land use (CLU): To have new connection or extension to the existing connection, PSPCL demands change of land use (CLU) certificate from Municipal Corporation or GLADA.  When the industry is already existing in the mixed land use/industrial zone, CLU should not be demanded.
Exhibition Hall: This demand of the industry has been pending for the last couple of years and the Govt. have assured the industry to full-fill.  This long pending demand may kindly be fulfilled as quickly as possible especially for Ludhiana industries.
TUF for Modernization: There is no scheme for Modernization of industry Govt. should give technology up gradation fund to upgrade the industry.
Land for office Federation of Industrial & Commercial Organisation (FICO): This organisation has been rendering services to all the Industrial & Commercial Units especially to MSME Sector.  As the case of Chamber of Industrial & Commercial Undertaking (CICU), United Cycle Parts of Manufactures Association (UCPMA), a suitable size of land in Industrial Focal Point may kindly be allowed, so that it can serve more effectively to the Industry & Trade.                
Change of Land use: There should not be change of land use because the industry is already in industrial Zones & Industrial Mix.
"Badal assured the delegation that all problems will be solved at the earliest & ordered the department to finalise it within ten days", said a release issued by FICO.
The delegation was comprised of Gurmeet Singh Kular (Zonal Chairman PHD Chamber & President FICO), Manjinder Singh Sachdeva (President BRADO), Rajiv Jain (Secretary FICO), Balbir Singh Mankoo (Finance Secretary FICO), Satnam Singh Makkar (President Dhandari Industrial Welfare Association), Raghbir Singh Sohal (President Ludhiana Plywood Manufacturers Association), Rajnish Gupta (Chairman Ludhiana Bicycle & Engineering Park), Harpal Singh Bhamber (President Janta Nagar Small Scale Manufacturers  Association), Vipin Mittal, Vijay Mehtani, Dinesh Lakra and Narinder Miglani (General Secretary Knitwear Club)
Meanwhile, a delegation of FICO also met Anil Joshi, Minister for Local Bodies, Punjab under the leadership of Hira Singh Gabria (Chairman District Planning Board Ludhiana) regarding the problems related to the uniform property tax, CLU and adjustment of excess property tax deposited.