FIAT India inaugurates its exclusive dealership in Jalandhar
Author(s): City Air NewsFIAT Group Automobiles India Pvt. Ltd inaugurates its independent and an exclusive dealership at Jalandhar on Monday. Jalandhar, July 22,  2013: FIAT Group Automobiles India Pvt. Ltd inaugurated its independent...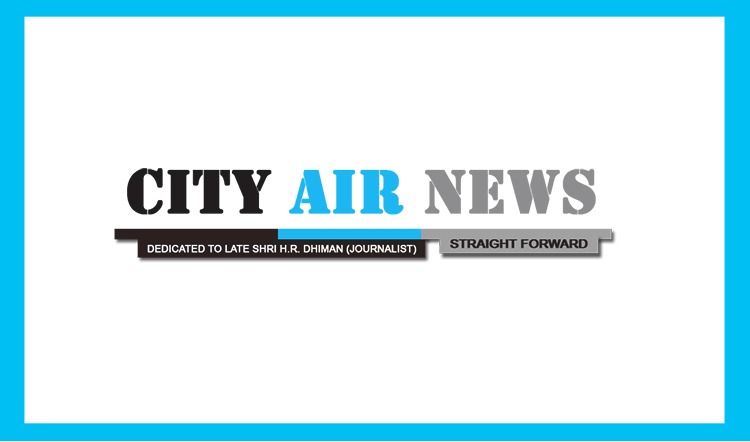 Jalandhar, July 22,  2013: FIAT Group Automobiles India Pvt. Ltd inaugurated its independent and an exclusive dealership at Jalandhar today.
Cargo FIAT showroom facility and workshop facility is located at G.T. Road, Paragpur in the district. The showroom facility comprises of 5,000 sq ft of space with display of 5 cars and a 12,000 sq ft state of the art workshop to ensure commitment to serve the customers beyond expectations.
The dealership was inaugurated by Ravi Bhatia, Vice President, Head- Network Development, Fiat Group Automobiles India Pvt. Ltd.                                            
Speaking on this occasion, Ravi Bhatia said: "FIAT India views Jalandhar as a very strategic market and the inauguration of an exclusive dealership is in accordance with our strategy to capitalise on this potential. We are confident that our association with Cargo FIAT will play a crucial role in identifying the customer base and enhancing customer experience in Jalandhar. With Cargo FIAT, we are associated with a partner who has over 54 years of experience and market knowledge of the automobile trade"
FIAT India is aggressively focussing on increasing its footprint in India and this launch is in continuation of its rapid expansion strategy. In a series of moves made by FIAT India to offer excellent brand experience to both existing and potential customers FIAT India is opening an exclusive showroom and a workshop at Jalandhar with Cargo FIAT that are well known for their commitment to service. Cargo FIAT has extensive experience in the automobile retail trade and has successfully managed dealerships for auto giants like JLR, Tata-Passenger Car, Tata-Commercial Vehicle, HMSI and FIAT. Cargo FIAT has network strength in Punjab which spans across 17 locations with 29 setups.
Arun Sethi, President, Cargo FIAT said, "FIAT cars are prominent all over India for their aesthetic design and their engineering superiority. We are extremely proud to become exclusive dealers of FIAT Group Automobiles India Pvt. Ltd in Jalandhar and with an experienced management team and well trained technicians we are confident of replicating world class dealership and after-sales experience to the car buyers here"
FGAIPL is striving towards delivering world class sales and after sales experience along with developing strong consumer connect. With over 54 years of experience in automobile trade, Cargo FIAT was a natural choice, said Mr. Ravi Bhatia. The dealership exclusively caters to FIAT India and will retail its two existent models: Linea and Punto along with a series of new launches slated to hit the Indian shores in the coming years. The launch of this dealership is the latest episode in FIAT India's commitment to expanding its network in the country. The developments of digital activities are also running in parallel with the on ground developments at FIAT India with the fan base of the official facebook page crossing the milestone of 2 lakh members.      
About Fiat Group Automobiles India Private Limited (FGAIPL)
FGAIPL is a fully owned subsidiary of Fiat Group Automobiles SpA, Italy. The company was incorporated in Mumbai, India, in March 2012 and will distribute FIAT and Jeep vehicles in the country through an independent dealer network. The company is currently selling the FIAT Linea and Punto models, which are manufactured by the Tata-Fiat joint venture. The company in India will have around 100 employees and plans to have 120 dealers by the end of 2013.
About FIAT Group
Fiat is an international auto group that designs, produces and sells vehicles for the mass market under the Fiat, Lancia, Alfa Romeo, Fiat Professional and Abarth brands, as well as luxury and performance cars under the Ferrari and Maserati brands. The Group has increased its global reach through the integration with Chrysler Group and recently expanded its product portfolio with Jeep and Chrysler brand models that are produced in North America and now also distributed in Europe through the new Lancia-Chrysler and Jeep sales networks. Fiat also operates in the components sector, through Magneti Marelli and Teksid, and in the production systems sector, through Comau.
Fiat Group Automobiles designs, produces and sells automobiles under the Fiat, Alfa Romeo, Lancia and Abarth brands, and light commercial vehicles under the Fiat Professional brand. In Europe, it also distributes Jeep brand vehicles. From January 2012, the activities of Fiat Powertrain – which researches, develops and produces engines (power output from 65 to 235 hp) and transmissions for passenger cars and light commercial vehicles (torque up to 400 Nm) – were transferred to Fiat Group Automobiles.
About Chrysler Group LLC
Chrysler Group LLC, formed in 2009 to establish a global strategic alliance with Fiat S.p.A., produces Chrysler, Jeep, Dodge, Ram, Mopar, SRT and Fiat vehicles and products. With the resources, technology and worldwide distribution network required to compete on a global scale, the alliance builds on Chrysler Group's culture of innovation, first established by Walter P. Chrysler in 1925, and Fiat's complementary technology that dates back to its founding in 1899.
Headquartered in Auburn Hills, Mich, Chrysler Group's product lineup features some of the world's most recognizable vehicles, including the Chrysler 300 and Town & Country, Jeep Wrangler, all-new Dodge Dart, Ram 1500, Jeep Grand Cherokee SRT8 and Fiat 500. Fiat contributes world-class technology, platforms and powertrains for small and medium-size cars, allowing Chrysler Group to offer an expanded product line including environmentally friendly vehicles.