District administration cancels licenses of two vegetable vendors for overcharging
Special teams keeping a close tab over the exorbitant pricing of grocery items, medicines, and vegetables in the district: DC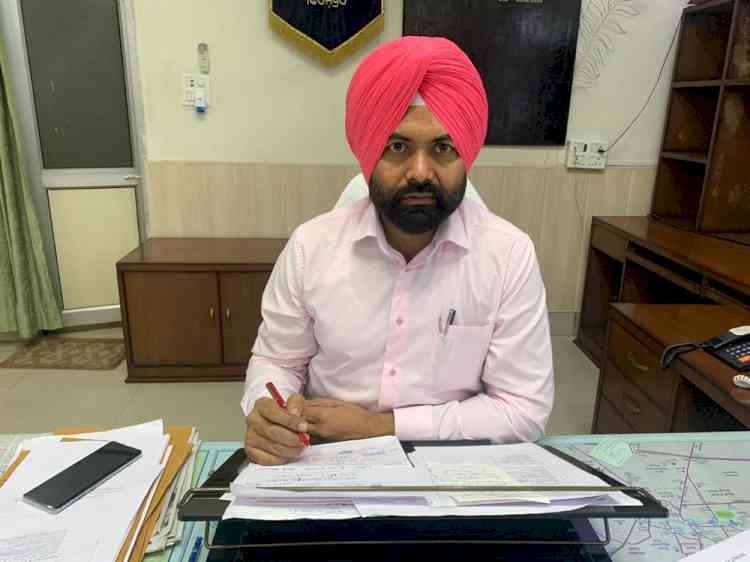 Mr. Kulwant Singh,Deputy Commissioner, Ferozepur.


Ferozepur: Taking strict action against the overcharging on essential commodities, District Administration Ferozepur on Wednesday has canceled the licenses of two vegetable vendors, who were selling vegetables at exorbitant prices. 
Divulging more, Deputy Commissioner Ferozepur Mr. Kulwant Singh said that to ensure the availability of essential commodities including fruits, vegetables, medicines, and milk products at reasonable prices surprise checking was being conducted by the concerned departments in the district. 
Mr. Kulwant Singh said that during the surprise checking two vegetable vendors Sohan Lal and Jaswant Singh were found overcharging for the vegetables so their licenses bearing numbers 221 and 24 respectively have been canceled. 
The deputy commissioner further added that it has come to his notice that some vegetable vendors and grocery shopkeepers were overcharging for the essential items by violating the price list fixed by the district administration. He warns such selfish shopkeepers not to think of profiteering in this hour of distress as they were issued special permits to serve the people by providing them with essential commodities at reasonable prices. 
The Deputy Commissioner reiterated his commitment to ensuring the supply of essential commodities at genuine prices as special teams of market committees, civil supplies department, the zonal licensing authority were constituted to curb the overcharging.
 The special teams were conducting regular surprise checkings besides taking action against the defaulters adding the deputy commissioner said that since the prices of various essential products have been fixed by the district administration and no one was allowed to go beyond these prices. 
The deputy commissioner said that it was our duty to serve the nation in this hour of crisis however a few shopkeepers are trying to make a profit out of the situation, which was quite unbearable. He called upon people to complain against the overcharging and exorbitant pricing as district administration would take stern action against the defaulters for overcharging of essential items during the crisis.