Femina Wedding Fashion Fiesta organised in Ludhiana
Author(s): Ludhiana News Desk @ city air newsFemina Wedding fashion Fiesta being organised at Ludhiana on Monday. @ www.cityairnews.com Ludhiana, October 21, 2014: Femina Wedding fashion Fiesta was organised yesterday at a local hotel...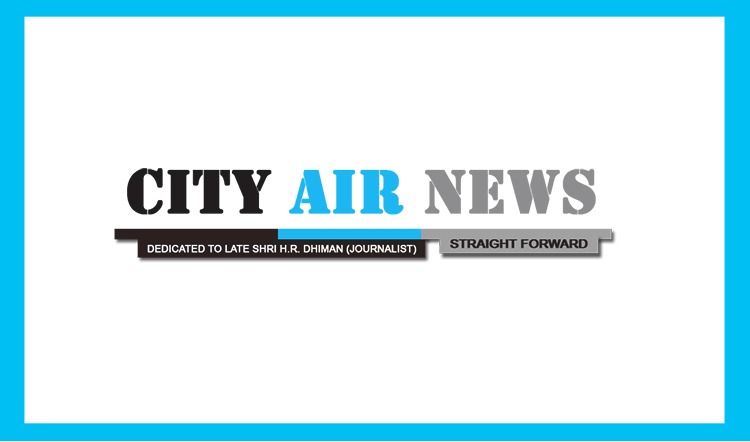 Ludhiana, October 21, 2014: Femina Wedding fashion Fiesta was organised yesterday at a local hotel where the leading brands Nilibar, Trident Group, Sharman Shawls and Sant Ram Mangat Ram graced the evening by showcasing their most exclusive designer collection of wedding apparels, shawls, towels and Jewelry emphasizing the Grand Indian Wedding Season.
Amruta Patki, former Femina Miss India Earth walked the ramp with the most delicate National and International models brandishing the top names in designer collections and jewelry of Ludhiana.
The special focus was given on by the most significant bridal Apparel brand of Ludhiana, Nilibar as the models walked on the ramp showcasing their collection which can even make the day of the bride. It presented its three collections titled 'Fusion' directing draped sarees, Gowns and Readymade wear; 'Masakali' showcased Anarkalis, Angrakhas, Shararas, Plazzos and long length shirts with pants while 'Grandeur' was a fusion of both modern and traditional wear.
The models flaunted on the ramp in vibrant colors dressed in designer bridal outfits left the audience astounded and the hall echoed with applauses. The Owner, Sonu of Nilibar shared with the media that he has been serving the industry for almost two decades and has come a long way to become the most sort after destination for wedding shoppers in Punjab.
Likewise another top notch of the city and highly rated in woolens, Sharman Shawls were the next to enthrall the audience with their most exclusive winter range of Shawls and Stolls. Dazzling Models gracefully splayed the unique and latest range of Kani, Silk, Jaquard, Pashmeena and Digital Printing Collection on the Ramp. MD, Ripan Jain told media that he has launched this winter collection keeping in mind the changing trends and demand in national and international market.
Trident group of Ludhiana also presented its wide range of terry towels. Sant Ram Mangat Ram, one of the most trusted and cherished jewelry designers of the town also graced the evening with their most stunning and sparkling bridal collection in jewelry.
Surely this most feminine and fashionable collection of all the supporters of this mesmerizing evening has wedged the attention of classy and stylish divas all over Ludhiana.
-----------------------------
Readers may send their news/views/feedback to us:
Date:
Tuesday, October 21, 2014