Father's Day Quotes from Sony SAB Artists
Sumeet Raghavan essaying the role of Rajesh Wagle says, "If I am not working, I usually spend Father's Day at home with my kids. I believe I am a hands on father, both offscreen and to my onscreen kids, Sakhi and Atharva."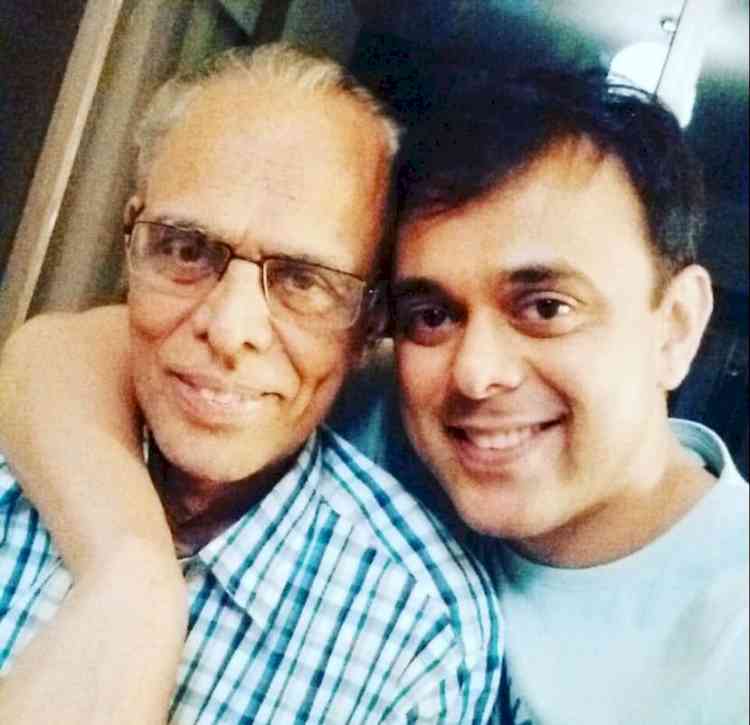 Sumeet Raghavan with his father on the occasion of Father's Day.


Sumeet Raghavan essaying the role of Rajesh Wagle says, "If I am not working, I usually spend Father's Day at home with my kids. I believe I am a hands on father, both offscreen and to my onscreen kids, Sakhi and Atharva. I am very attached to my father, to me he is my superhero. I am sure I am not the first child to say this but he is a true hero, who has essentially shaped my personality. My Father is a man of many qualities, I have never seen him get angry or mad at anyone. Even at 87, he is rocking it! His mantra is to keep calm and hustle on. He is truly the biggest source of inspiration in my life. I try to imbibe some of his qualities and practice it in my own life like being strong, patient and resilient towards the many hurdles that life will throw at you. And this is exactly the legacy I want to pass on to my kids. To my fans, please respect your parents as they are our gurus and it is our duty to make them feel loved and taken care of."
Savi Thakur essaying the role of Amar Vidrohi says, "I intend to start the day by wishing my rockstar dad a very Happy Father's Day! Unfortunately, we are stationed at two different places due to work hence, we will not be able to celebrate the day together but I know his support and blessings are always there with me. He is my role model and the best father one could ever have! I am forever indebted to him for all that he has done for our family and whenever I think about him, it gives me so much positive energy. One of my best memories with him is when I was in the 2nd standard and he randomly surprised me with the new monster gun, something I have been wanting for a long time but he had refused to buy me one as it was unnecessary. We used to play volleyball, badminton, cricket and even exercised together at times. My father has always emphasized on being disciplined and dedicated in life and I always try to stick to  these virtues. I would urge all my fans to please take care and respect your parents, they are the reason for our existence and they deserve to be treated with utmost respect."
Angad Hasija essaying the role of Takshak in Sony SAB's Dharm Yoddha Garud says ' I lost my dad when I was very young, but I believe I am a lot like him in my mannerisms, like I remember my father was a gentleman, he was always polite and well mannered and would call everyone 'aap' which I do too and that's something I pass onto my daughter as well, to be kind and respectful to all.  We often remember my dad and I love listening to stories about him from my uncle and mom. The loss of a parent leaves a void in one's heart but ever since my father passed away my mother has been our pillar. She boldly took on the role of a mother and a father and I am ever grateful to her for the strength she has. My dad was a diligent worker, he would take us for a vacation for 2 days and on the third would be back to work, as a child I used to get very annoyed about this but as an adult I too put in the same energy and effort into my work. I am sure my father would be proud to see what I have achieved as an actor. There is a saying 'parents before god' and I truly believe that. So I would request all my fans to respect their parents and take care of them.'