Fatehgarh Sahib MP condemns Railway's decision to stop movement of freight trains in Punjab
MP Amar Singh said that the bills will benefit farmers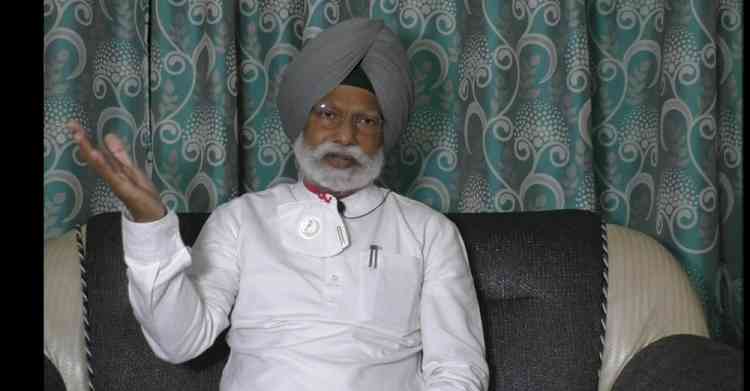 Fatehgarh Sahib MP Dr Amar Singh.
Raikot (Ludhiana): Fatehgarh Sahib Member Parliament (MP) Dr Amar Singh on Monday, condemned the Central Government's decision to stop freight trains service in Punjab amid ongoing 'Rail Roko' stir by farmers. "I oppose the order of Union Railway Minister to stop freight trains service in Punjab till Kisan Unions won't allow movement of passenger trains," he said.

Dr Amar Singh, while addressing the Press conference here at Raikot, said that Modi government has been functioning in a unilateral manner ignoring the interests of states. He said that similarly, the Central Government had earlier passed thee anti-farmer bills and now they ordered the halt of freight trains service in Punjab.

He said that Punjab being situated at the border is considered very sensitive state and its economy was fully dependent on the agriculture.

MP Amar Singh said that in democracy system, the Government works with discussions, not with conditions. "Modi government is misusing the mandate of voters by showing dictatorial attitude. They should not forget this is democracy system if the people of the country can elect you also have the right to vote you out," he said.

He said that by issuing such dictatorial orders, the Central Government is trying to create undue pressure on Punjab Government and Farmers. "The passenger trains issue would have been resolved by holding talks but giving punishment to Punjab and farmers was unfortunate," he said.

He once again appealed to Central Government to hold talks with the Punjab Government and Kisan Unions to sort out the issue. 

He said that if the Railways won't revoke their order of stopping freight trains, Punjab would face a huge loss, as being an agriculture state its economy runs around the MSP.

On being asked about bills passed by the Punjab Government to counter Central Government's anti-farmer laws, MP Amar Singh said that the bills will benefit farmers.