Fastener Manufacturers Association of India organized Covid-19 free vaccination camp 
Inauguration was done by MLA Surinder Dawar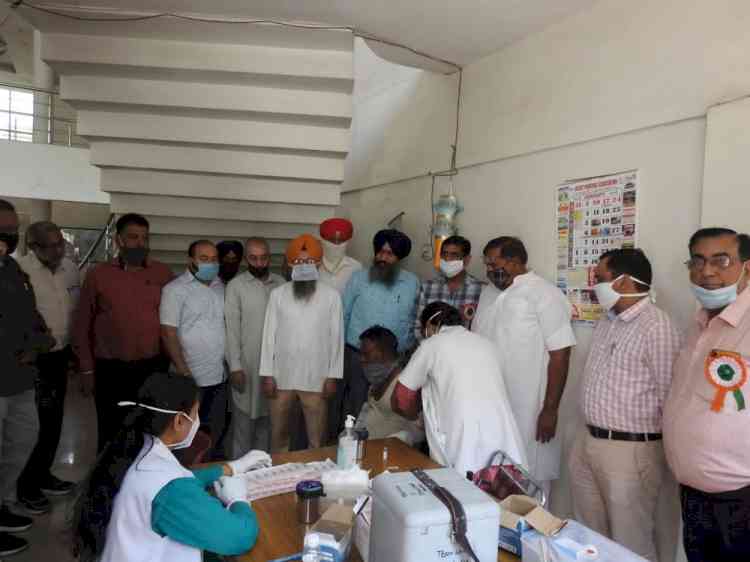 Ludhiana: Fastener Manufacturers Association of India organized Covid-19 free vaccination camp at premises of District Industries Centre on April 7. Large number of factory owners and factory workers along with people from nearby areas got benefitted from the well-organized camp. Inauguration of the free vaccination camp was done by MLA Surinder Dawar. 
Speaking on the occasion, President of association urged maximum number of factory owners and workers to get themselves vaccinated and not to get afraid of getting vaccinated as it is for our welfare only and there is no side effect of the medicine. 
Badish Jindal, President, FOPSIA also extended full support to vaccination camp. 
Present on the occasion was Iqbal Singh Sonu, Kuldeep Singh, Raj Kumar Singla, Jugal Kishore, Rohit Arora, Manjit Singh Kalsi, Girish Gupta, Rishi Gupta, Gurjit Singh Dimple, Lucky Rekofa and many more.