Farmers told to follow recommended practices and schedules to control apple scab
Sensitization webinar on apple scab at UHF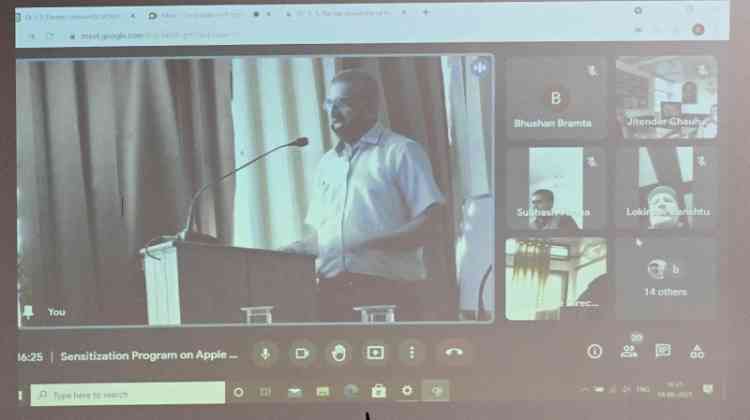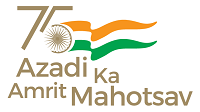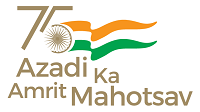 Nauni (Himachal Pradesh): To create awareness about apple scab diseases among farmers, the Directorate of Extension Education, Dr. YS Parmar University of Horticulture and Forestry, Nauni organized a sensitization programme on apple scab disease. The webinar saw the participation of the scientists of the Plant Pathology department of the university and the Plant pathologists from the university's regional research stations, Krishi Vigyan Kendras(KVKs) and Colleges.
Dr. Pankaj Gupta, Associate Director of RHR&TS Mashobra, gave a detailed presentation on the apple scab disease. Giving the history of apple scab, he explained the timeline of the spread of the disease throughout the world. In his presentation, Dr. Gupta explained about the wrong knowledge about the disease and how the favourable weather conditions and temperature could lead to its outbreak. He along with scientists from other stations gave examples about how the farmers who were able to control scab in their orchard simply by following the recommended spray schedule. Orchardists  were advised to follow the scientific practices recommended by the university and the department of horticulture to control scab in apple. Queries of the progressive farmers from across the state regarding apple scab and control methods to be implemented during different stages of fruit development were also addressed.
Dr. Divender Gupta, Director Extension Education, said that the university due the restrictions on large gathering has been actively spreading information about the different university technologies and recommendations for different crops through online mediums. Speaking on the issue of apple scab, he urged the farmers to disseminate the positive results of following the university recommended spray schedule among other farmers so that the correct information could reach and benefit everyone.
The farmers were also informed about official social media accounts of the university, where technical videos made by the university's Public Relations wing on different topics are being uploaded on a regular basis.  
The event was conducted by Dr Manica Tomar. Dr. Bhupinder Thakur, Associate Director RHRTS Bajaura, Dr Jitender Chauhan, Incharge KVK Solan, Dr NS Kaith, Incharge KVK Shimla, Dr Rajeev Raina, Incharge KVK Chamba, Dr Arti Shukla, and Dr Aditi Bhardwaj and Dr Kishore Sharma from College of Horticulture and Forestry, Thunag took part in the event virtually. Joint Director Communication Dr Anil Sood, Joint Director Training Dr CL Thakur, Dr PK Baweja, Dr Ashok Thakur, Incharge KVK Kinnaur, Dr Sudhir Verma, Incharge KVK Spiti II  and Dr Shalini Verma attended the event in offline mode.