Fabrics, Weaves and Fashion showcased in Fashion Show at IT Handloom Mela
Author(s): City Air NewsHyderabad, April 26 2018: A Fashion Show organised to showcase and promote handlooms was held IT Handloom Mela here at DLF Cybetcity, Gachibowli, Hyderabad Wednesday night. Organised as part of the three-day IT...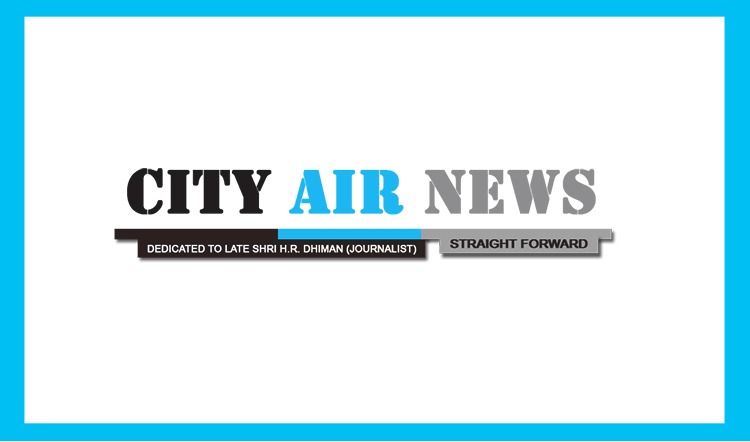 Hyderabad, April 26 2018: A Fashion Show organised to showcase and promote handlooms was held IT Handloom Mela here at DLF Cybetcity, Gachibowli, Hyderabad Wednesday night. Organised as part of the three-day IT Handloom Mela. A young enthusiastic crowd cheered as Models sashayed on the stage wearing attires made with handlooms comprising of Pochampally, Ikat, Gadwal, Siddipet, Ikkat Pattu Sarees, Handloom Kurthas and many more.
This Fashion Show was unique in the sense that 15 IT employees joined hands with 20 professional models on the ramp to do catwalk to promote Handloomes.
The fashion show comprised of three sequences - traditional, Indo-Western style and Corporate dressing. Models from Hyderabad along with few IT professionals walked the ramp showcasing designs by Designer Konda Kavitha Reddy who designed attires exclusively for the IT Handloom Mela. Mr. Srinivas Rao, Deputy CRO, Govt. of Telangana; Satyanarayana Mathala, President, FacilitiesManagementCouncil(FMC)Telangana; Prof. Venkat Ramana, Vice-Chairman, Telangana State Council of Higher Education; Amit Grover, Director - Offices, DLF; and pthers graced the occasion. Hundreds of IT professionals from various offices in DLF Park and other offices from nearby areas viewed the Fashion Show.
The actors from 'Ametica Ammayi' serial Surya and Samantha Kalyani also walked the ramp in the Fashion Show. Casual and formal wear, suits, kurtas, sarees, etc. were showcased. The organisers of the IT Handloom Mela at DLF Cybercity Mr. Satyanarayana Mathala, President, FMC Telangana informed that the three day handloom mela is expected to 35000 IT employees.Duringthethreedays, the organizers expected to clock a sale o fRs25lakhs.
The models walked on the ramp highlighted superior fabric quality, comfort factor, symbol of Indian heritage, and eco friendliness of handloom products in all our communications. They are not transparent, so are good for office wear. Handloom clothes give elderly and more mature look, announced the emcee. They are good for skin, simple, regulate temperature, beat harsh summers and freezing winters, durable, easy to maintain, good on looks and great on purse, Satya added.
Handloom products are well appreciated by the young Indian because of its excellent fabric quality and a different over all look. Indian climate is primarly hot round the year and handloom products being airy are the ideal fabric to put on. However, handloom products are bought only for special occasions and not for regular usage thereby reducing frequency of purchase. This attribute needs to be highlighted strongly by way of promotion through through mass media which would help enhance the level of acceptance and usage pattern amongst the IT folks
It is a common misnomer that handloom products are worn to look dignified, only for going to temples / religious places and are suitable for festival occasions. But they are also great attire for Office wear. and formal meetings, Satya gave his experience.
Many celebrities wear Handlooms. These celebrities include: Samantha, Dia Mirza, Vidya Balan, Shabana Azmi, Radhika Apte, Smrithi Irani, KT Rama Rao; Sonam Kapoor, Kiran Rao, Mini Mathu, Kangana Ranau, Neha Dhupia, Karishma Kapoor, Kirron Kher
Pawan Kalyan, film actor has been wearing handlooms and advocating his fans and all other telugus across the world to wear handloom clothes at least once.
TheobjectiveoftheMelaistopromotehandlooms,encourageITpeoplewearhandloomseveryMonday or Friday.
The Mela will be organized with the support of IT Electronics & Communications Department; DLF, NASSCOM, HYSEA, Sunshine Hospitals, TSCO, and others.
It wan initiative of Facilities Management Council(FMC) Telangana, the professional body of Facilities Management industry in the Telangana State, it had stalls which showcased Gadwal, Pochampally, Siddipet, Ikkat Pattu Sarees, Handicraft Products, Handloom Kurthas and many more, informed Satya.