Exports continue to perform impressively for third month in row on back of good order booking and gradual opening of key global markets: FIEO
Says the need of the hour is to soon notify the RoDTEP rates to remove uncertainty from the minds of the trade and industry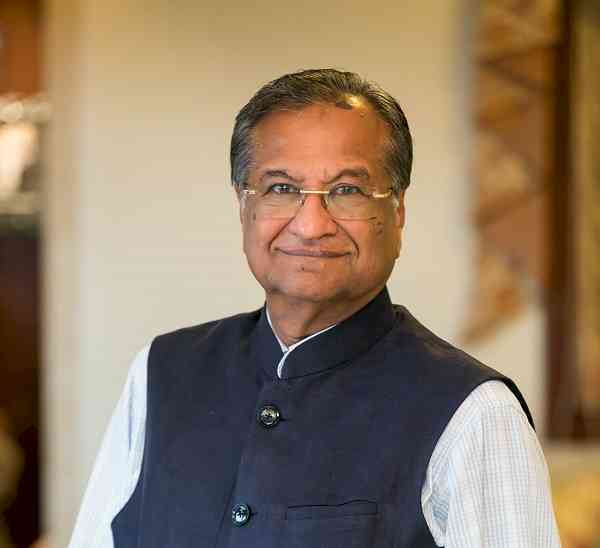 Mr Sharad Kumar Saraf, President, FIEO.
Ludhiana: Responding to the trade data for May, 2021, Mr Sharad Kumar Saraf, President, FIEO said that the continuing impressive growth in exports by about 70% to USD 32.27 billion compared to a low base of USD 19.05 billion during May 2020, reiterate our assessment that order booking position of our exporters is not only extremely good but also the gradual opening up of major global markets and improvement of situation in the country is expected to push exports growth further. President FIEO said that growing by over 8% even on the base of May 2019 reflects a positive trend for the sector. Mr Saraf particularly emphasised that the growth in labour-intensive sectors like Cereal preparations and miscellaneous processed item, Gems & Jewellery, Engineering goods, Leather and Leather Products, Ceramic products and glassware, Cotton yarn/fabrics/made-ups, handloom products, Marine products, Spices, Carpets and Man-made yarn/fabrics/made-ups etc. augurs well for the job scenario, which is most relevant in the current context.
 
FIEO Chief added that such a growth during the month has been mainly on account of growth in Petroleum products, Engineering goods, Organic & Inorganic Chemicals and Gems & Jewellery, the major contributors to the country's export basket, which have shown impressive performance compared to May, 2020. He also said that 25 out of 30 major product groups of exports have either shown a very high growth or are in positive territory defying all the odds when there is still a bit of scepticism persisting in the global economy on the expectation of a third wave of Covid-19 pandemic.
 
Mr Sharad Kumar Saraf further reiterated that continuing on with such a growth performance in exports during the second month of the new financial year not only shows signs of resilience of the exporting community facing squeezing profits but also the resolve of the government. FIEO Chief complimented the government for its continuous support during such challenging times. Increase in May 2021 imports by about 74 percent to USD 38.55 billion compared to the same period during the previous fiscal led to the increase in trade deficit of USD 6.28 billion, which is an increase of over 99.61 percent during the month and should be looked into.
 
FIEO President reiterated that though the government has announced a slew of measures to support exports, the need of the hour is to soon notify the RoDTEP rates to remove uncertainty from the minds of the trade and industry thereby helping in further forging new contracts with the foreigner buyers. Mr Saraf also reiterated that the government must address some of the key issues including priority status to exports sector, extension of Interest Equalisation Scheme beyond June 2021 till at least 31st March, 2024, release of the necessary funds for MEIS and clarity on SEIS benefits, resolving risky exporters' issues and continuance of seamless refund of IGST and more importantly continuing with IGST option for exports to further give boost to the sector during these challenging times.