Experience world class destination wedding near Chandigarh
Fortune Select Forest Hill Resort, Solan, a favourite spot for destination weddings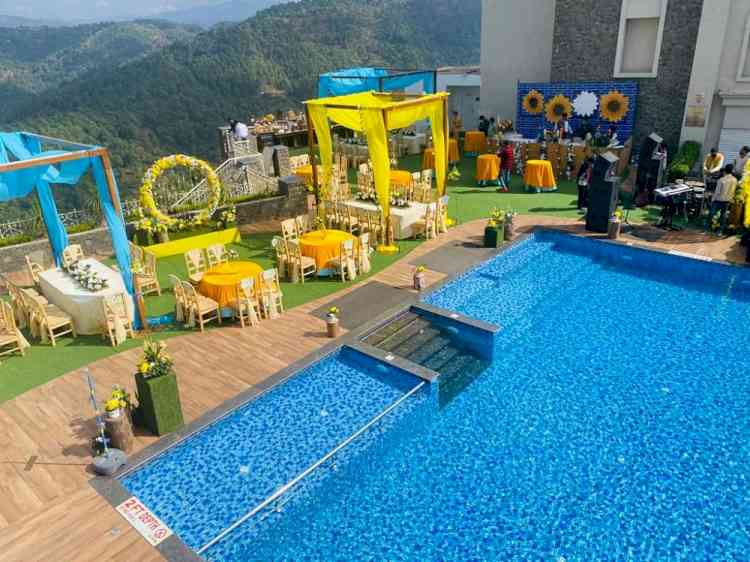 Chandigarh, January 2, 2022: Far away from usual hassle, tricity residents are now choosing destination weddings at Fortune Select Forest Hill Resort, Solan, to make it a moment worth living for rest of their lives.
Destination wedding, which offers   adventure and leisure along with wedding celebrations, is turning out to be the first choice of tricity residents. Those, who have witnessed marriage functions, at banquets at the outskirts of Chandigarh are now moving towards the beautiful locations of Himachal Pradesh. 
The trend of weddings has changed after Covid. As the mind set of people has changed and guest list has become limited people are choosing right places to enjoy the moment. 
"Destination venues have also become great choice in affordable budget. Many beautiful places in Himachal Pradesh are also coming in the budget and are quite tempting. We are located at a distance of about 50 minutes from Chandigarh. Fortune Select Forest Hill Resort, Bhojangar, Solan, has emerged as an attractive and only choice of tricity residents," said Manish Yadav, general manager, Fortune Forest Hill Resort, Solan.
Many destination weddings have already taken place at Forest Hill Resort this season.
A person, who had also planned the marriage of his daughter in Forest Hill Resort, said: "This resort was also in our budget and gave a feeling of foreign location, that's why we planned our daughter's wedding here."
Chandigarh's famous wedding planner Rajesh Nagar said that the trend of weddings has increased in Himachal. "It's because people want something different. For this, many resorts have made special plans on very attractive prices and packages," said Nagar.