Expectations from Union Budget 2020-21
Different industry express their expectations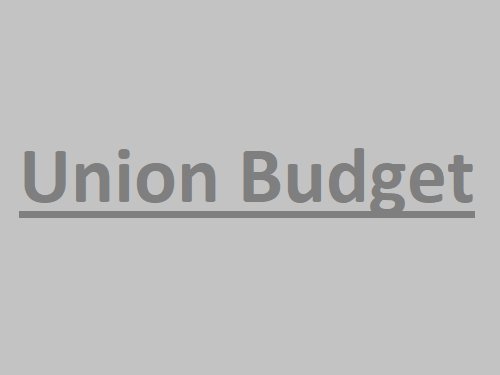 "The country expects some landmark decisions to be taken by the Government in order to ramp up our economy and catapult it to a stead- fast growth trajectory. The entire nation has a lot of expectations from the upcoming budget that will propel a faster GDP growth and put more money in the hands of consumers, at the same time create a robust ecosystem for easy business and amplify job creation. The government needs to make bold structural reforms to focus on small and medium business which will give an impetus to the macroeconomic growth. Additionally, there needs to be a structured policy to formalize the 'large informal sector'. We need to create a system which can give the informal sector an access to economic facilities and enable easy and hassle-free accessibility of the MUDRA scheme to modernize their business and accelerate revenue. This will  further strengthen our country's economic position and create several employment avenues."
- Arvind Mediratta, MD and CEO of METRO Cash and Carry India
"The current government has taken a few measures in the past couple of years focused towards creating enabling business environment. However,  in order to improve the GDP and build a healthy economy, quick action is required from the Finance ministry by supporting easy tax structure, stable government policies, infrastructure facilities, skilled workforce, Research & Development investment, supply-chain upgradation and setting up of innovation facilities. Rationalising GST, reducing DDT, optimising CSR scope to Include all SDG's and focused policy initiatives (skill development, credit availability and employment opportunity) across key sector will help getting growth momentum and help India realize dream of USD 5 trillion economy as well as ensuring India is at the centre of Industry 4.0.
 There is a need to address the issue of inverted tax structure which is impacting the domestic industry adversely since the manufacturers pay higher price for raw material and are unable to get the same benefit when it comes to finished goods."
-Mr. Avinash Bagdi, Director and Head of Finance, Covestro (India) Private Limited
"India becoming a 5 trillion economy by 2025 depends on policy decision that government takes now. While digitalisation will remain cornerstone of strategy, Government should put equal emphasis on building blocks i.e. Manufacturing and R&D, making Indian manufacturing as most favoured destination. As environment sustainability is the key to the future, government should provide incentive on the promotion of sustainable solutions that will help in reducing India's carbon footprint and promote circular economy. The Union budget 2020 needs to be focused on forming policies that support the businesses working towards adoption of green practices. Promoting responsible use of plastics and efforts towards reducing carbon emission should be of prime importance and any budgetary intervention in this regard will be a positive step.
Also, to further accelerate the adoption of Electric Vehicle, the government should eliminate the customs duty of 5 per cent from Lithium-ion cells which will help to promote local manufacturing of the batteries in the country. Besides this, the government needs to focus on incentivizing companies building EV ecosystems like installing charging stations, battery swapping stations and building robust EV Infrastructure for long term sustainability and reduction in cost."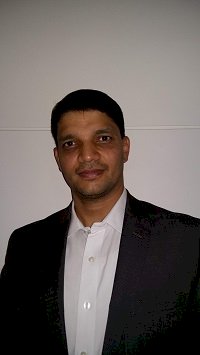 - Mr. Anand Srinivasan, Managing Director, Covestro (India) Private Limited
"The gems and jewellery industry is one of the most evolving and thriving industries in India and It is one of the major contributors towards the economy of India. This year has not been a good one for the industry with many losing their jobs due to the challenging times and insecurity prevailing in the sector. As a result the industry has not been able to utilise the full potential of technology and e-commerce. We believe if the industry receives adequate support from the government in the upcoming budget with policies that are business friendly for the sector, sentiments will change for the belter. With online shopping increasing by the day the government should come out with suitable policies in the e-commerce sector which would benefit the consumers and in turn the jewellery industry. With effective schemes in place the year 2020 could prove to be a turning point for the Gems and Jewellery industry."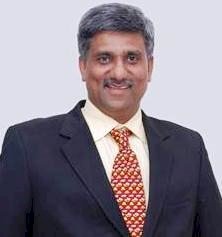 - Mr.  Shailen Mehta, Founder and MD eJOHRI
"The gems & jewellery industry has been largely neglected in the last few budgets. As with every sector, development is extremely important in the diamond industry. This industry has still not seen Vikas (development) in the way it is supposed to. In fact, it is the least digitalised sector and the upcoming budget should look into this.
Instead of taking the focus away from entrepreneurs, the industry should be attracting fresh talent and rewarding the deserving ones. People trying to bring about innovation and positive change need to be recognised and encouraged.
Despite being a traditional business in India, where more than 90 per cent of the world's diamond cutting and polishing takes place, the diamond industry has still not received enough attention from the government. We hope that the budget has more to offer to this industry. We need more focus on enhancing customer experience and fulfilment, improving the standards and bringing transparency by taking effective steps to organise this industry."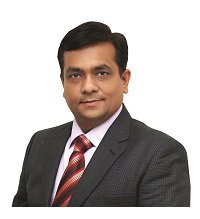 -Mr Jignesh Mehta, Founder & Managing Director, Divine Solitaires