Excessive use of urea may invite stern action: Rajdeep Kaur
ADC appeals farmers of using fertilizers judiciously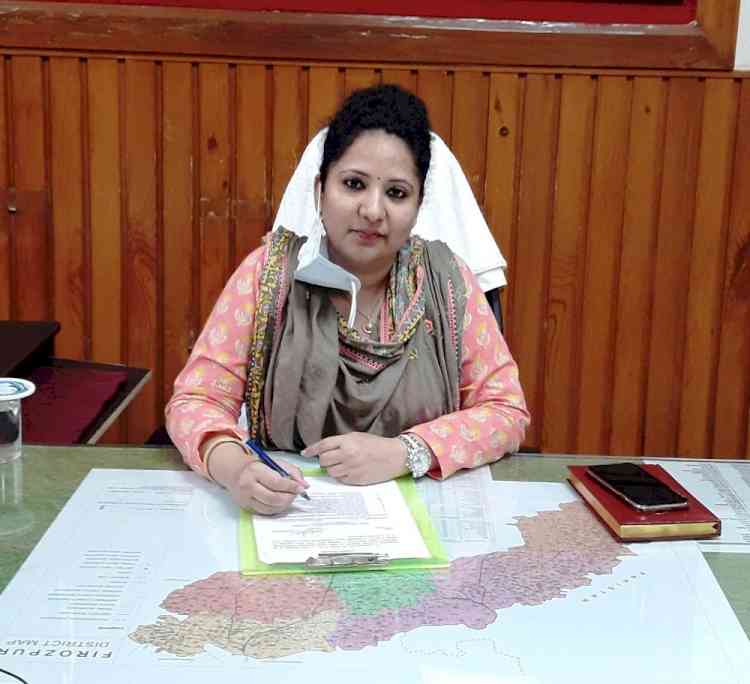 Rajdeep Kaur, Additional Deputy Commissioner (General), Ferozepur.


Ferozepur: Additional Deputy Commissioner (General) Rajdeep Kaur has advised farmers to use the urea judiciously as they may face action for using urea (Fertilizer) above permissible limits.  

As per guidelines, to upkeep our eco-system, the Urea should only be used in small quantities, the ADC added. She said that like other chemicals, urea was one of the products which can cause harm to our health if consumed excessively.

Divulging the details, the ADC said that the government has fixed the permissible limit of using urea, which is 110 Kilograms per acre, and no one was allowed to exceed that limit adding anyone found violating these norms have to face stern action.

The ADC further added that it was observed that some farmers were buying urea on behalf of their fellow farmers and cooperative societies, which was prohibited because a farmer was authorized to buy urea for his crops only, and not for others. She said that if anyone found buying urea for others and in bulk quantities, he would have to face action.

The ADC asked the farmers to remain vigilant of their urea purchase bills as some farmers complained about the stark difference between the quantity of urea they bought and the quantity added in their bills.

Clarifying further, she said that some dealers use to adjust their unauthorized sales by overbilling as most of the farmers don't check their bills. The ADC called upon farmers to check their purchase bills carefully and report to the concerned authorities if any discrepancies were found in the bills.