ESIC celebrates 68th anniversary with special services fortnight
ESIC is one of world's largest multi-dimensional social security scheme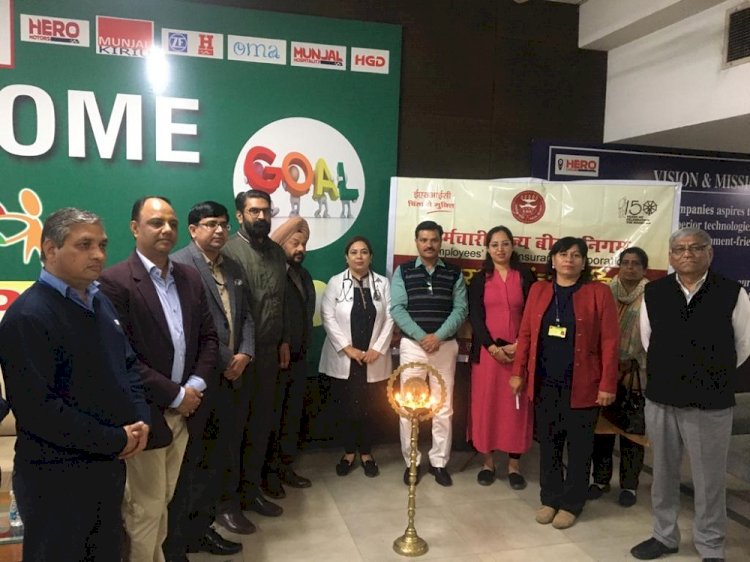 Ludhiana: Employees' State Insurance Corporation is celebrating Special Services Fortnight from 24/02/2020 to 10/03/2020 on 68th Anniversary of the ESI Scheme. The focus of the Special Services fortnight will be on holding of health checkup camps at various industrial locations of Ludhiana.  Sh. Sunil Kumar Yadav, Deputy Director I/c, SRO Ludhiana said that around 40 such camps will be held in association with ESIC Model Hospital, Ludhiana and ESI Dispensaries during this fortnight, so that maximum Insured Persons under the ESI Scheme should get the benefit of these camps. The other activities to be undertaken during the fortnight includes clearance of pending bills, cash benefits in case of Death/Disability and other benefit cases of Insured Persons.
In this series, first such health checkup camp was organized today at M/s Hero cycles industries along with other camps at M/s Osho tools ltd, Deepak Fasteners and M/s Duke Fashions (india) . The camp was inaugurated by Sh. Sunil Kumar Yadav, Deputy Director I/c. In the evening, a press conference was organized at Sub Regional Office, ESIC, Ludhiana where Sh. Dinesh Lakra, Member, ESIC was also present. Sh. Lakra appreciated the initiative of ESIC for organizing the health camps at such a large scale for the welfare of Insured Persons of Ludhiana. Sh. Sunil Kumar Yadav, Deputy Director I/c briefed the press about the history of ESIC and latest initiatives taken by the corporation for improvement of its services.   Around 480 Insured Persons attended the Medical Camps today. Next Camp will be held at M/s Mehta Automotive Pvt. Ltd., M/s Ralson Tyres on 25.02.2020.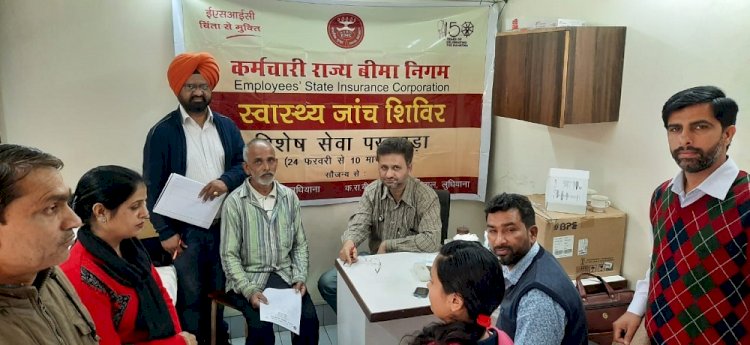 It was also shared that ESIC took various initiatives during the last one year to improve its services i.e. reduction in rates of contribution from 6.5% to 4% , convergence of ESI Scheme with Ayushman Bharat, Opening of Dispensary-cum-Branch Offices and Health Passbook etc. 
Employees' State Insurance Corporation is one of the world's largest multi dimensional social security scheme under Ministry of Labour and Employment, Govt. of India, which provides social protection to Workforce of the country against the impact of incidence of sickness, maternity, disablement or death due to employment injury and to provide medical care to insured persons and their families. This Scheme is implemented through Employees' State insurance Corporation. In Ludhiana ESIC is providing its services to 3,75000 Employees and their families working in approx. 16000 factories/establishments through one Sub Regional Office, 05 Branch Offices, one Model Hospital and 13 ESI dispensaries spread across the city.  Sh. Sunil Kumar Yadav, Incharge, SRO Ludhiana exhorted Insured Persons and Employers to avail benefits of this Special Services Fortnight and also requested Employers to ensure registration of all coverable employees in their unit.