Ensure door to door garbage collection and proper waste segregation: MC Zonal Commissioner to CSIs
Addressed a meeting held at Zone-B office of Municipal Corporation Ludhiana (MCL)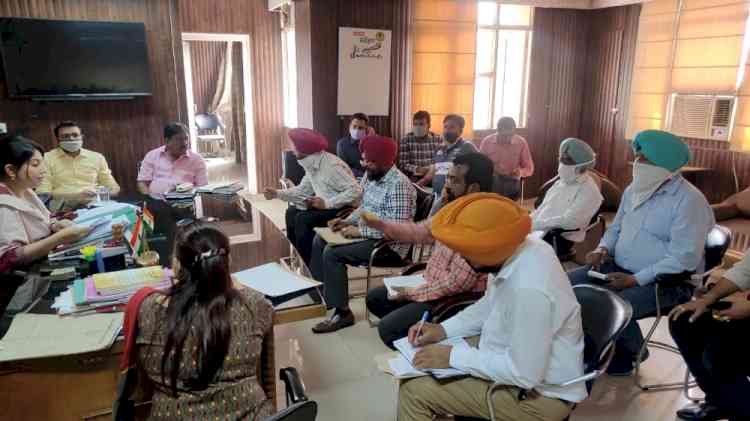 Ludhiana: Zonal Municipal Commissioner Swati Tiwana on Tuesday directed Chief Sanitary Inspectors (CSIs) to ensure door to door collection of the garbage and proper segregation of the waste at source. 
In a meeting held Zone-B office of Municipal Corporation Ludhiana (MCL), Tiwana asked them to issue challans to the residents who are not cooperating and further mixing the waste. 
She said that the local bodies department has notified the Solid Waste Management and Sanitation Bylaws 2020 and people must support the civic body in ensuring segregation of the waste at the source to keep the Ludhiana city clean and green. 
Zonal Municipal Commissioner said the dry and wet waste must be kept separate in the different dustbins which will help MCL in the management of the waste.