Two poems of Dr Narendra Mohan 
Translation from Hindi to English by Seema Jain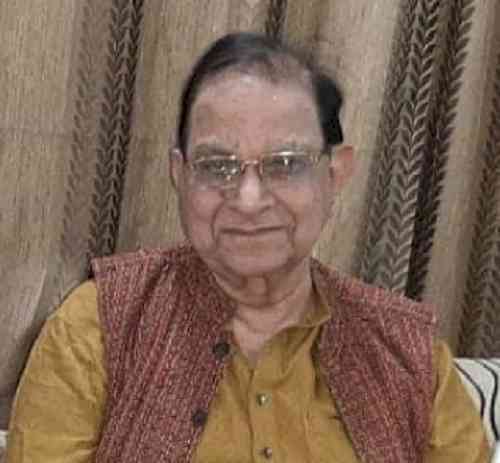 Dr Narendra Mohan,
(The process of translating the poems of Dr Narendra Mohan has been a matter of great satisfaction and creative thrill for me. An eminent and distinguished poet and a playwright, Dr Narendra Mohan has carved a niche for himself as a prominent figure on the Indian literary scene. Besides the Indian Poets and critics widely acclaiming his poetry, the Egyptian Poet, Dr George Onsy and an eminent literary critic of Western Cape, South Africa, Dr. Sivakumar Sivasubramaniam have referred to the Poet's word power and the uncommon poetic sensibility and sensitivity. Impressed by certain recurrent moods, themes and images present in Narendra Mohan's poetry, I felt inspired to take on a translation of his poems.  Here are two poems for the lovers of poetry. Seema Jain) 
Each Time I Die Around
Those two days
Flow in my blood even now
I look at my father going to office in fear
Coming back in the evening nervous terrified
Often screaming in his sleep
14th August Lahore becomes part of Pakistan
15th August India divides into two 
And celebration of freedom
On this side that side too
The memory of those two days has driven me mad
How could I imagine
Those days will continue to haunt me
Many times every week
Something or the other keeps happening every day
The killing of Pash or Safdar Hashmi
And blood-soaked memories
Come to stick to my soles
I fall down aghast and mutilated
Again and again
Piercing the fountainhead of thought
A bullet
The killing of Kalburgi
The sky robbed of words as it were
Kept trembling
The exultant mob of the killers of Mohammed Ikhlaq
Celebrating blood-thirsty
A sparrow in hawk's claws
A cry struggling till its last breath smothered
Lips agape in horror
In freedom
Sans dreams
Sans speech
Be it Kalburgi or Mohammed Ikhlaq
Each time I die around

Creative Moment
The gentle touch of the tip of your brush
Woke the colour from its slumber
The colour wondered
Who woke me up?
Who touched me?
Who made me fragrant?
Strange was that creative moment
When the colour and the brush were face to face
Were the colours a hint or was it the hint of colours
That inspired the brush to play with colours
To enter into the inner world of colours
The colours began to soar, to spread, to stretch new canopies
Sometimes diving into the depths of the sea
Sometimes measuring the sky
Holding the mountains in their close embrace
Or building nests in the caves
Circling in whirlwinds
Or sinking in the serenity of lakes
In an incessant flow
Colours upon colours were flowing
There was no trace of the brush anywhere.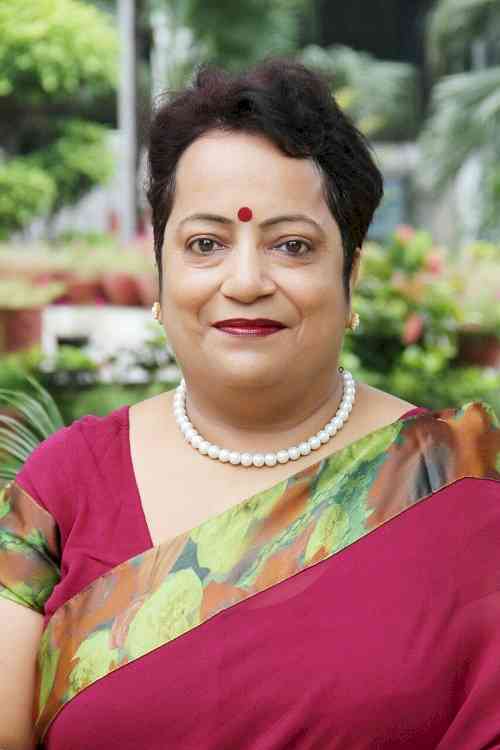 Seema Jain.