Elastic girls of Maharashtra dominate gymnastics
Help state to win 10 gold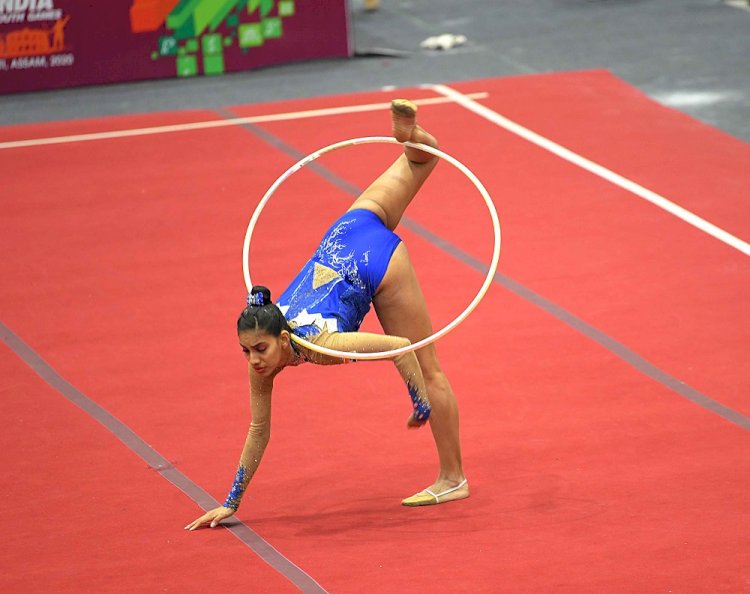 Maharashtra's Aditee Ajit Dandekar in action during Hoops event on Tuesday.
Guwahati: The gymnastics events in the Khelo India Youth Games came to a rousing end here on Tuesday, with Maharashtra barely pipping Uttar Pradesh in the final stretch and taking the mantle of champions in the sport.
 
Led by their elastic girls, 14-year-old Asmi Badade (four gold, one silver) and 20-year-old Aditee Dandekar (three gold, one silver and one bronze), the state scooped up 40 medals out of the 62 on offer, including 10 gold, to outclass the field.
 
In a clear show of ascendancy over the last four days, Maharashtra's gymnasts sparkled in all four categories, taking 5 in the U17 Girls, 1 in the U17 Boys, 3 in the U21 Girls and 1 in the U21 Boys.
 
Uttar Pradesh made an impressive charge on the final day but had to settle for 8 gold and the second position; they obviously lacked in depth, managing only 4 silver and 6 bronze in the overall tally. Fourteen-year-old Jatin Kanojia (Boys U17) was their standout performer, with four gold and one silver.
 
Tripura's Priyanka Dasgupta was a one-woman army, winning the state's all 4 gold medals that gave them the third position on the table.
 
Delhi (3G, 2S, 3B), Jammu & Kashmir (2G, 3S), West Bengal (2G, 2S, 1B) and Karnataka (2G, 1S) were the other top performers in the competition. Hosts Assam too did well, brining home two silver and one bronze.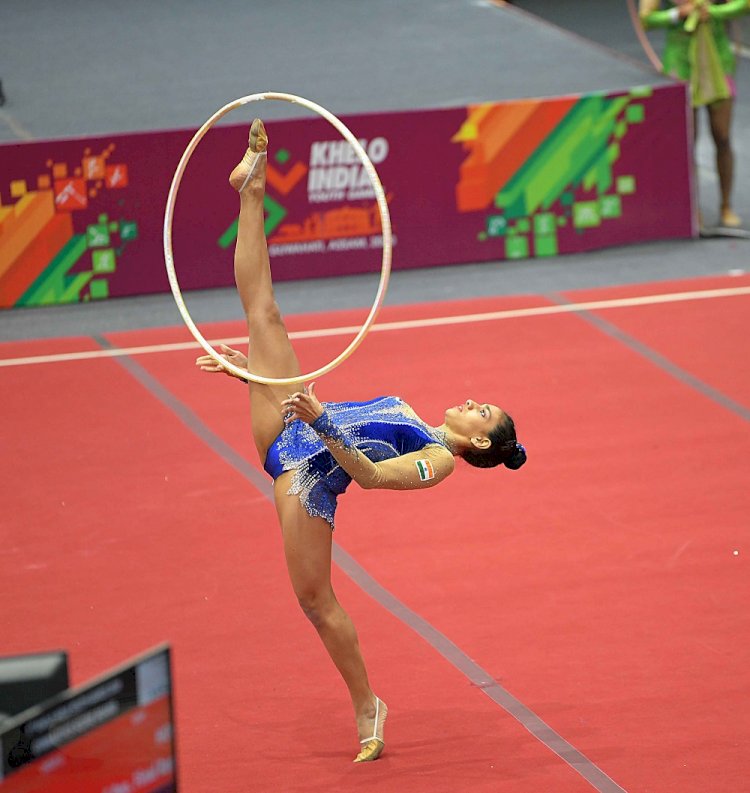 On the final day, Aditee Dandekar did the star turn for Maharashtra, adding one gold each in Hoop and Clubs; she got one silver in Ball and one bronze in Ribbon too to push her state past UP. She had won the Rhythmic Individual All Around gold on Sunday too, to underline her supremacy in the Girls Under 21 category.
 
"I am really delighted with the way I finished. When I was out there on the mat, I felt really confident because I have been training a lot. It is always nice to win laurels for my state, and I hope to continue doing so in the future," a jovial Aditee, with all the five medals around her neck, said.
 
Maharashtra's Shreyas Arun Chaudhari (1 gold), Ananya Aniruddha (1 silver, 1 bronze), Richa Sagar Chordia (2 bronze), Omkar Shinde (1 bronze) were also among the medals on Tuesday.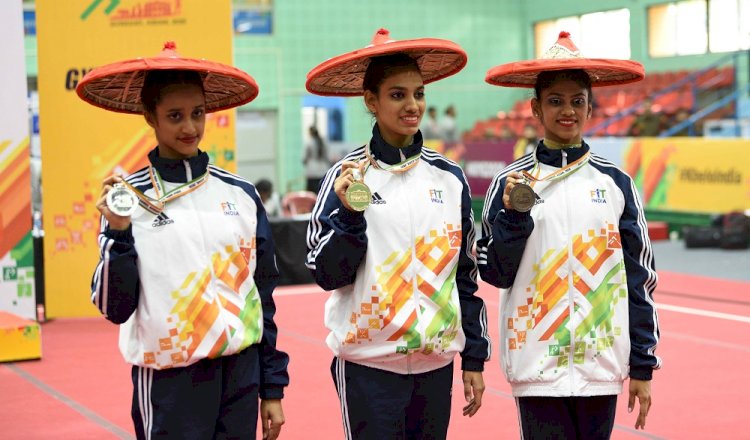 (L-Bavleen Kaur C-Aditee Ajit Dandekar R- Richa Sagar Chordia with their medals in Hoop)