Ekta Jain celebrated International Yoga Day at Bandra Bandstand and Upvan Lake, Thane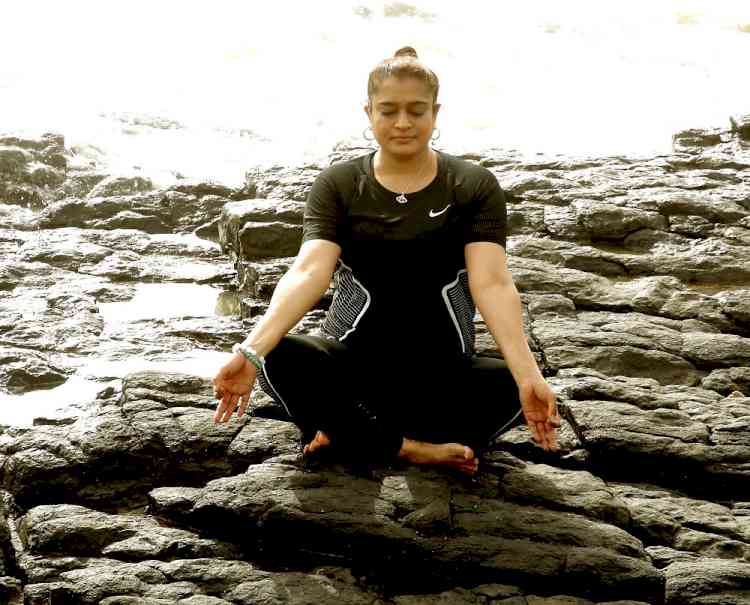 Ekta Jain.
Film and TV actress Ekta Jain is a yoga enthusiast and enjoys doing yoga. It has helped her in many ways and for International Yoga Day, the actress went to meet yoga fitness expert Kajal Shah at Thane. She along with Kajal did yoga early in the morning at Upvan Lake, Thane. Ekta said, "It was a beautiful experience to practise yoga near Upvan Lake. Kajal and I felt a deep connection with nature as we celebrated Yoga Day."
Then, Ekta went to another favourite spot, Bandra Bandstand and performed pranayam and yoga near the ocean. She said, "I loved the sound of the waves, as I did pranayam and yoga. Generally, one does yoga at home. But, for International Yoga Day, I felt it would be best to practise it amidst nature. It was a mesmerizing experience and I enjoyed it. I would advise everyone to do yoga for fitness of body and peace of mind."
Ekta's upcoming projects include films like Khali Bali with Dharmendra ,Madhoo ,Kainat Arora , Rajniesh Duggall , Shatranj and Trahimam with Director Dushyant Pratap Singh . The actress plays a cop in Shatranj and a lawyer in Trahimam. Along with this, Ekta has also completed shooting and dubbing of an International film. She said, "I am hoping that in 2021, I will get a chance to play different roles on various platforms."