EcoSikh convenes schools of Ludhiana to commemorate Green Gurpurabs
Author(s): Ludhiana News Desk @ city air newsEcoSikh Project Manager, Ravneet Singh, EcoSikh Punjab Convener, Ranjodh Singh, General Secretary Ramgarhia Educational Council, Jagtar Singh and Chairman Guru Nanak Public School Ludhiana,...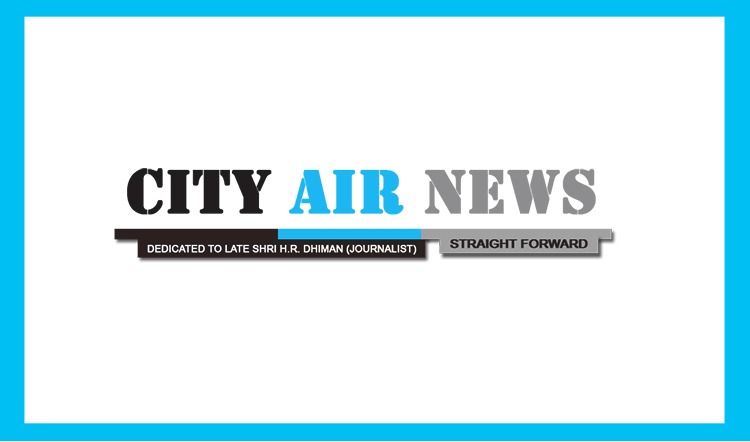 Ludhiana, November 3, 2014, Ludhiana: Various schools of Ludhiana today pledged to celebrate the 545th anniversary of Guru Nanak Dev in an environment friendly manner with a special focus on curbing the garbage output during celebrations.  Jagtar Singh, General Secretary, Ramgarhia Educational Council, Jasbir Singh, Chairman, Guru Nanak Public School, Karnail Singh, Principal, GGN Public School and Manjit Paonta, School Coordinator, Nankana Sahib Public School, shared their vision of green gurpurab celebrations concerning their respective schools during the press meet held at Ramgarhia Girls college here today. Various other organisations like VMAD and Young Flares have collaborated in making four Nagar Kirtans to be conducted in Ludhiana clean and green. 
While addressing the press, EcoSikh India Project Manager, Ravneet Singh said, "As per current Municipal Corporation's figures, Ludhiana produces 968 tonnes of garbage everyday, 60 per cent of which is non-biodegradable styrofoam or plastic. EcoSikh's Green Gurpurabs Programme can definitely help in reducing the garbage problem in the city. It provides a platform to all educational institutions to lead as messiahs of change and foster eco-friendly celebrations of gurpurabs."
While congratulating the schools Ranjodh Singh, EcoSikh Punjab Convener and President, Ramgarhia Educational Council observed that, "The initiative taken by city schools is praise worthy. It definitely leads to sustainable celebrations, cleanliness of the planet and good health of its inhabitants. Garbage pollutes the air, water and land so it is pertinent to reduce, reuse and recycle. We hope and appeal Sikhs in every part of the world to renounce the use of disposables and switch to reusable steel thalis/plates and make their Gurpurabs nature friendly. It will serve as a befitting tribute to Sri Guru Nanak Dev ji who always fought for the wellbeing of the entire humanity."  
Jagtar Singh, General Secretary, Ramgarhia Educational Council stated that, "The institutions that are being run under Ramgarhia Educational Council are buying 500 new steel thalis/plates especially on the gurpurab of Guru Nanak Dev Ji. We will make utmost contribution in the eco-friendly celebrations."  
Jasbir Singh, Chairman, Guru Nanak Public School, shared that the school will put in its best efforts to minimize the Styrofoam garbage and will only use steel or other re-usable cutlery for langar during the Gurpurab celebrations at the school on November 13. Guru Nanak Dev ji's message on environment preservation will also be shared with the sangat.
Dr. Narinder Sandhu, Principal, Ramgarhia Girls College remarked that it is important to make the younger generation aware of the need to be sensitive towards their environment. The celebrations of all gurpurabs should be aimed at sustaining the cleanliness of our surroundings. 
Sharing his celebration plans, Karnail Singh, Principal, GGN Public School, said that, "The school has a history of using steel cutlery during the celebrations in the past and we would definitely continue to promote the same." Manjit Kaur Paonta, Coordinator, Nankana Sahib Public School also declared that they will use steel cutlery at their institution and averred that, "It is challenging but I am sure we can make it. Our management and students will certainly appreciate the idea."
Chamkaur Singh, Director, Dashmesh  Sr. Sec. School, Ashok Kumar Tandon, Principal, Ramgarhia Sr. Sec. Boys School, Kawaljit Kaur Kalsi, Principal, Ramgarhia Sr. Sec Girls School and Balwinder Kaur, Principal, Ramgarhia Elementary School, Kuldip Singh, Principal Pothohar School  also shared their views. 
Founder and Director of VMAD, Baljit Kaur also shared the way their organisation, along with Young Flares and EcoSikh, has been instrumental in promoting environment friendly nagar kirtans by cleaning up the trash that the processions generally leave behind. This month the trio would be organising four major nagar kirtans in the city.
-----------------------------
Readers may send their news/views/feedback to us:
Date:
Tuesday, November 4, 2014