Dr Samra released impressive rally 
Rally was conducted in line with `Mission Fateh' program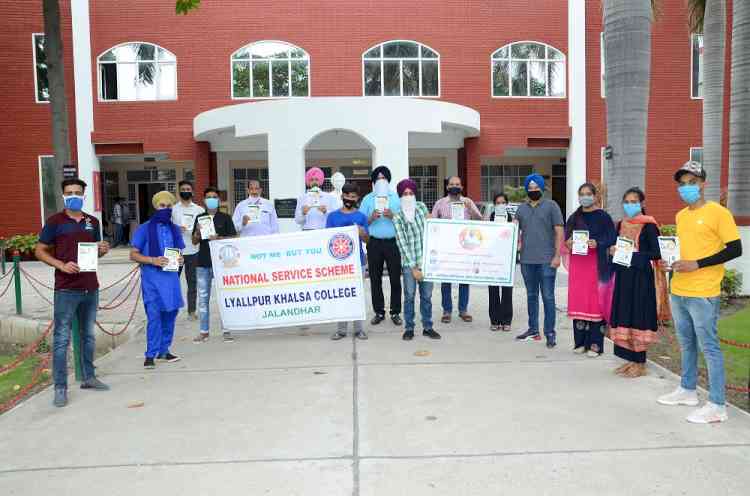 Jalandhar: Dr Gurpinder Singh Samra, Principal Lyallpur Khalsa College, released an impressive rally initiated by the NSS unit of Lyallpur Khalsa College Jalandhar in collaboration with the Youth Services Department, Jalandhar. The aforementioned rally was conducted in line with the 'Mission Fateh' program as laid out by Chief Minister Captain Amarinder Singh, on behalf of the Government of Punjab as the main awareness program to counter the threat of Covid-19. 
Speaking on this occasion, Principal Dr Gurpinder Singh Samra, stressed the need for public awareness on this issue where in people need to be realized on the virtues of hand sanitization, usage of face masks especially on public places and the much needed practice of social distancing. Dr Samra also spoke of the role of youth and in particular the students for creating awareness on this direction. 
Dr. Tarsem Singh, Coordinator College NSS Unit urged the students to follow all the guidelines as given by the government. Around 30 students participated in this rally whereas Dr Navneet Arora was also present on this occasion.