Dr Rajeev Gupta delivered lecture on containing spread of Coronavirus pandemic
He is Professor & Head of Cardiac Surgery at Hero DMCH Heart Institute and President of NGO 'Saksham'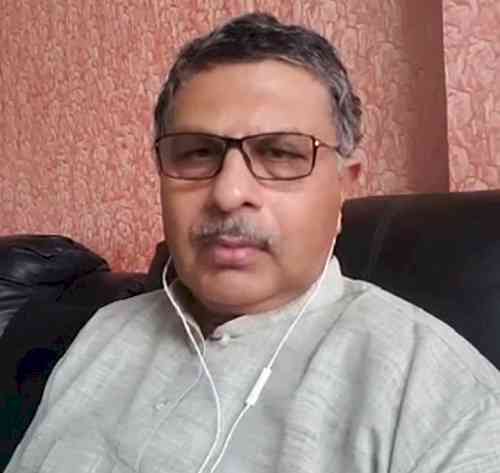 Dr Rajeev Gupta.
Ludhiana: Dr Rajeev Gupta (Professor & Head of Cardiac Surgery) at Hero DMCH Heart Institute and President of NGO 'Saksham' recently delivered a lecture on containing spread of Coronavirus pandemic.
NGO 'Saksham' is actively involved in the welfare activities of the city.
In the present scenario of COVID-19 pandemic, Dr Rajeev Gupta made a special emphasis that though doctors and paramedical staff working in hospitals are now fully aware to avoid the spread of COVID-19 pandemic but great responsibility lies on the shoulders of general public to break the chain of this deadly pandemic.
He stressed that it is very important for everyone to built his immunity strongly by taking proper diet and also indulging in proper physical work out and exercise. In the spread of COVID 19 pandemic, it is not necessary that only old persons can fall in its trap but even young ones are also vulnerable.
To make 'Misson Fateh' of Punjab State Government under the guidance of Chief Minister S Amarider Singh successful, it is important to come forward collectively and adequately maintain preventive measures of maintain proper social distancing, wearing of masks properly and washing hands for minimum 20 seconds. The sooner we break the chain, the sooner we will get rid of this growing pandemic.