Dr Amar Singh presents his one-year work done as Member of Parliament
Says he would work wholeheartedly for development of his constituency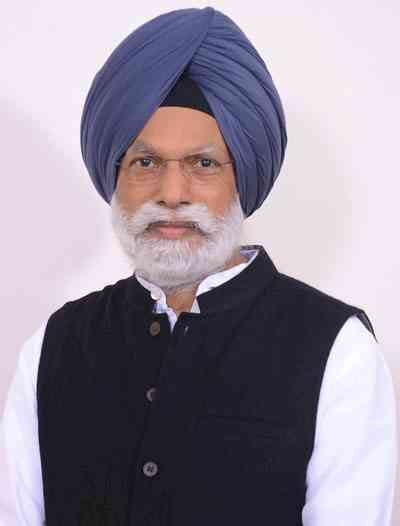 Fatehgarh Sahib MP Dr Amar Singh.
Raikot (Ludhiana): Fatehgarh Sahib MP Dr Amar Singh today presented his one-year work done as a Member of Parliament. He was elected to the Lok Sabha from the Fatehgarh Sahib constituency one year back with a big margin.
    Dr Amar Singh worked tirelessly for the acquisition of 161 acre land for construction of International Airport at Halwara, Rs 12 crore for the construction of bridge near Jhar Sahib Samrala Road, Rs 10 crore for development of Focal Point Khanna, Rs 12 crore for sewerage of Raikot, Rs 40 lakh for cancer patients of Fatehgarh Sahib constituency etc.
    Besides, the Lok Sabha MP had 99% attendance in the Lok Sabha and asked 36 questions, including developing Shri Fatehgarh Sahib into an international religious and tourism hub.
    Dr Amar Singh assured the residents of Fatehgarh Sahib constituency that several other development projects would also be carried out in next 4 years. He also assured that he has always and would continue to raise issues related to farmers, workers, traders along with people from all sections of society in the Lok Sabha. He said that he would never break the trust of people of Fatehgarh Sahib constituency who have voted for him in large numbers and would fulfil all his promises.