Don't plan night events as curfew could be imposed any time now: Deputy Commissioner to Ludhianvis  
Facebook Live Session: Says, we are lucky to have vaccine and must participate in world's biggest inoculation drive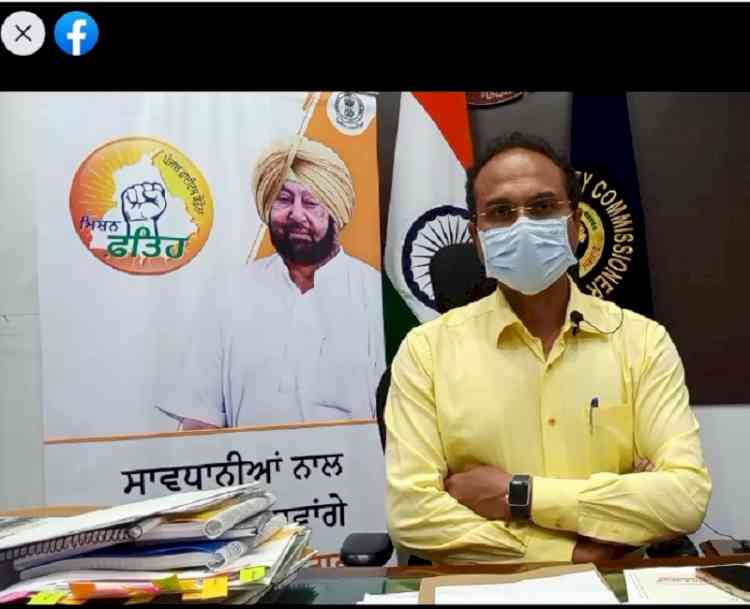 Called upon organizers and invitees to think about the necessity before holding and attending an event
Ludhiana: Don't plan night events as district administration could impose night curfew any time now, said Deputy Commissioner Ludhiana Varinder Kumar Sharma in his weekly Facebook Live session.
While interacting with the people of Ludhiana, the deputy commissioner said that the district administration is keeping a close eye over the situation simmering due to the second wave of the Covid-19. He added that the administration will impose night curfew, if present situation persists for a few days.  
The deputy commissioner said the total number of new cases has swollen by four times to 120-125 from a week earlier figure of 35 cases daily adding this situation was quite worrisome. He mentioned that organizers and invitees of public events must think twice before their act as large gathering could take a heavy toll on all of us, especially in the wake of 10 Covid-19 patients on ventilators and other 166 were hospitalized. He said that the necessity of an event could be pondered upon before it is organized and invitees should wisely step out of their homes to keep virus under check.  
The deputy commissioner called upon senior citizens and people between ages of 45-59 with co-morbidity to must get their vaccination done at the nearest healthcare institution as it was the only key to keep virus at a bay. He said that there are many countries in the world that are longing for the vaccine but we are lucky that our scientists have developed it well in time and it is our duty to come forward for the vaccination. He appealed people to visit any of the healthcare institution along with their Aadhar card to get the vaccine jab.