Doli-The Premium Grandeur, a Wedding & Lifestyle Exhibition begins
Author(s): City Air NewsAnil Juneja, Lead Actor of 'Yaaran Da Katchup' takes a round with organisers of Doli-The Premium Grandeur, a Wedding & Lifestyle Exhibition he inaugurated at  The Lalit Hotel, IT Park, Chandigarh. Chandigarh, May...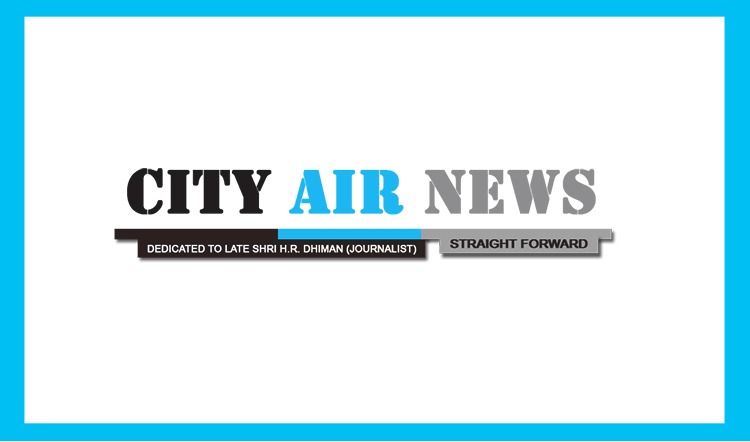 Chandigarh, May 9, 2015: The Lalit Hotel in IT Park, Chandigarh will be one of the most enviable fashion addresses of the tricity for two days. The reason: Doli –The Premium Grandeur, a Two Day Wedding & Lifestyle showcase, boasting of as many as 65 designers, has commenced at the Hotel today. The classy Exhibition got off to a glamourous start with Anil Juneja,the lead actor of  Punjabi Movie Yaaran Da Katchup, who is Punjabi Film Industry's first action hero with an 8 packs body,  inaugurating the same.
The Exhibition is India's First Ethnic Portal. It is noteworthy that A Million Dollar Affair, the company which has organized the mega event, is owned by two young entrepreneurs -- Neha Singla & Amit Singla. Says Neha Singla, Director, A Million Dollar Affair, "We generally see Wedding & Bridal Exhibitions being organized, from August till December; as this is the peak season of Weddings in the country. We thought that there should be something really worthwhile for those for whom the wedding bells will be ringing this summer, so we have put together Doli - The Premium Grandeur, which is a summer wedding showcase. Clubbed with bridal bling is an array of Lifestyle products & cool Spring Summer Collections for style conscious Divas of the tricity." Adds Neha, "A complete combo of Western & Indian attire with fashion accessories & style headers is there.  Keeping in mind the sweltering heat, light dress materials, pastel shades, powdered colors, light jewellery, trendy footwear, fashion accessories & much more is available."
Says Amit Singla, CEO, A Million Dollar Affair, "The Exhibition is seeing launch of top designers' Wedding Collections of 2015 as also their Summer Spring collections. There is breathtaking Summer Wedding Couture to lay one's hands on at the stalls put up here. What's more, holistic summer wedding solutions that include aspects like photography, home decor, furnishings, a complete collection of 'Daaj' & 'Wari' are all in place for connoisseurs."
Doli , A Premium Grandeur,  gives you an enticing variety –Starting from pre-bridal to post bridal phase , bridal ensembles, Honeymoon packages etc. The main attractions at the exhibition are creative designers like  Shalini with her label 'Numaish' which  focuses on exquisite embroideries done working with grass roots artisans, her collection is known for its Gotta Pati and Kaamdani work, Aashmeen Bhalla's 'Amlin' has brought bold print skirts , crop tops another unique feature are floor length cotton kurtis, 'Kalista' boasts of digital printed lehngas, tunics, Pakistani suits , kaaftans etc, Reina Design Studio has floral printed skirts with varied length of shirts, Reena Khurana's label 'Mansha' has brought designer suits, kurtis, gowns etc she has a very enchanting trousseau collection, designer labels like 'Threads', 'The You' by Simran, 'Postcard', 'Rumourss' which has got heavy Crochet Kurtas , shrugs and even linen Kurtas are all there and so is designer Namrata among others. There is a chance to win a free pre wedding photography shoot worth Rs 40,000 from Procolor if you register at Doli's stall no 69, a Bollywood Photographer Deepika, who has made a name for herself through her celebrity photography service – 'Deepika Deep Clicks' is also presenting her works. With Exclusive Jewellery from Elegance Jewels; the exhibition promises to bring all luxury and lifestyle items under one roof.
Exhibition is on till from May 9-10 at The Lalit, IT Park, Chandigarh from 10 AM-9 PM.