Doctor at Paras Hospitals urges people to donate blood before opting for Covid vaccination
On World Blood Donation Day: "Theme 2021: Give Blood & Keep The World Beating"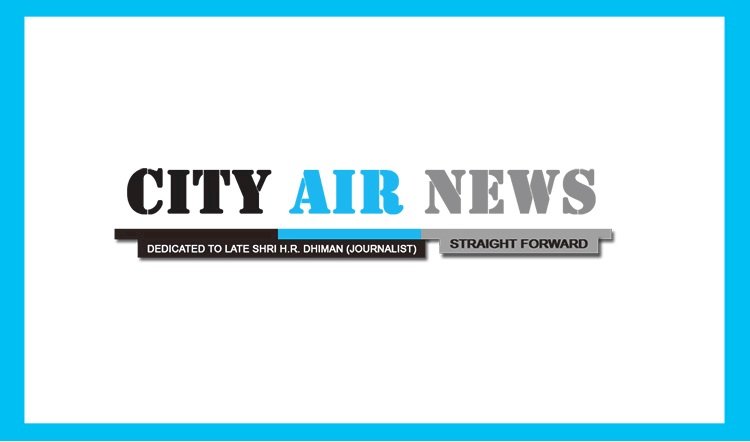 Gurugram: Blood banks in the millennium city are facing acute shortage of blood & blood products resulting in interruptions or postponements in regular blood transfusions of patients with thalassemia,  Hemophilia , Aplastic anaemia, and other blood malignancies. Dr Varun Capoor, Consultant & Head, Transfusion Services, Paras Hospitals Gurugram has requested people to donate blood first before taking the COVID jab as one won't be able to donate blood for 14 days after the vaccination.
The WHO has estimated that a country requires blood units equal to 1 percent of its population – a standard India has probably not met, even before the pandemic kicked off (As per NACO India require 13.5 million units annually however donation is only 11 million ). Moreover, the majority of blood donors are in the age group of 18-45 years across Gurugram and with the vaccination being started for adults, measures have to be taken to cope up with it.
"We all know the reasons behind the decline in blood donation. Much like with newly emerging infectious diseases of the past, people have been wary of visiting crowded hospitals or blood collection camps for fear of contracting COVID-19. Lockdown guidelines have largely shut down colleges and offices as well – formerly popular sites at which to organise blood donation drives – for over a year. On the top of that, we now have one of the massive vaccination drive going on that only let people donate blood after 14 days of the vaccination. This all contributing to shortage of blood, which may lead to postponing of emergency surgeries. Therefore, we request donors to donate blood before going for vaccination. Many of the hospitals are also arranging pick up and drop facilities for the donors in order to ensure safe blood donation," said Dr Varun Capoor.
There has also been a steep decline in the units of blood collected and in the number of blood camps since the national lockdown that began in March 2020 – despite an NBTC (National Blood Transfusion Council) advisory  recommending that donation services continue with all necessary precautions. It has also been observed that people above 45 who got both their jabs by now are also not coming out as they feel donating blood diminish the vaccine's effect.
"There are many myths going on regarding the blood donation after or before vaccination. Since your body is constantly creating antibodies and is well able to replete them, donating blood does not impact the effectiveness of your COVID-19 vaccine shot. When you get your COVID-19 vaccine, your immune system responds by producing plasma cells, which act as huge factories that continuously make antibodies.You have about five liters of blood in your body. When you donate blood, that only takes out 450 milliliters. This isn't enough to have any impact on the vaccine shot's effectiveness.."," added Dr. Varun Capoor.