DMCH started its awareness drive to make people aware about taking precautions for possible second wave of Covid-19
Awareness pamphlets were released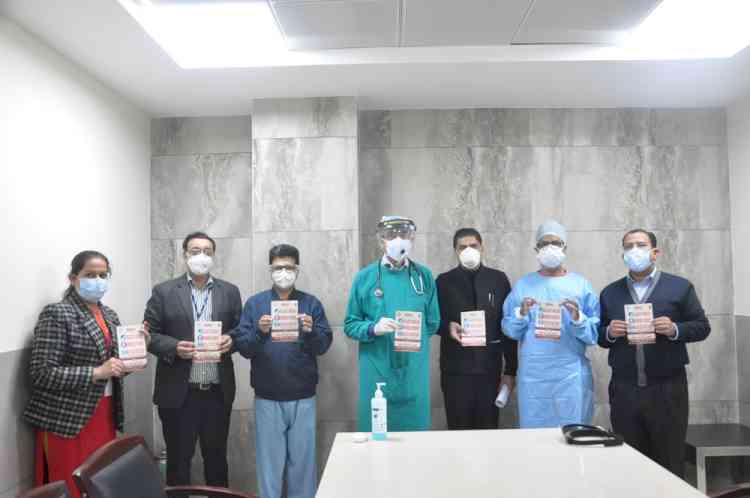 Ludhiana: In view of strong measures taken by District Administration to make people aware about taking precautions during possible second phase of Covid pandemic, all hospitals including DMCH will be making extensive awareness campaign in different localities of the city.

According to Secretary of DMCH Managing Society Prem kumar Gupta, DMCH is undertaking all the possible measures in making people aware about taking required precautions in fighting the spread of COVID pandemic, as COVID has not yet finished its attack on the people.

DMCH today started its awareness drive by making people aware and informing the public to take all possible precautions in keeping themselves healthy and safe from COVID pandemic. Awareness pamphlets were released by Medical Administrators of DMCH and Hero DMC Heart Institute.

Medical Supdt. (HDHI) Dr Bishav Mohan says that in order to contain COVID virus in its possible second phase, all people should take care of wearing masks properly and avoid going in crowded places and areas, People should go outside only when absolutely required. A distance of atleast 2 feet should  maintain from each other and Social Distancing should be effectively mentioned to restrict further spread of COVID pandemic.