DMCH College of Nursing Malakpur celebrates Lohri
Festival is Punjabis cultural celebration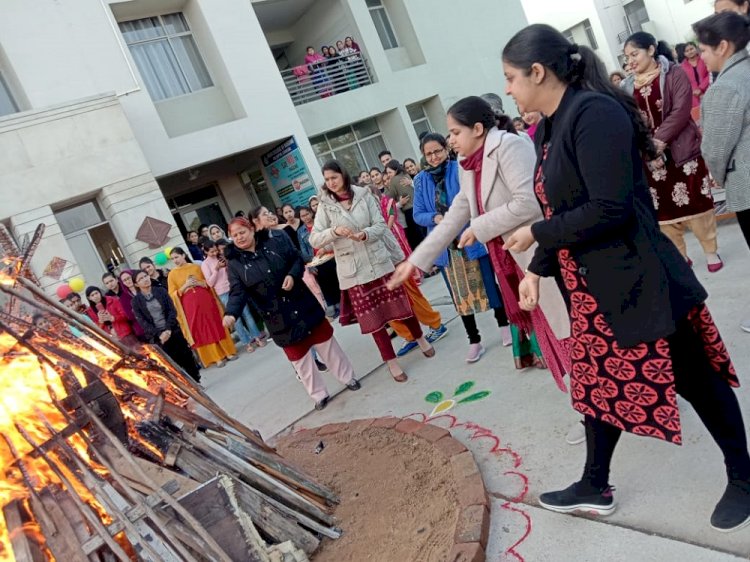 Ludhiana: The festival of Lohri is Punjabis cultural celebration which marks the culmination of winter by lighting fire and creating bonfire to mark the onset of longer days. This harvest festival is also celebrated to mark both celebration and sharing. 
DMCH College of Nursing, Malakpur, Ludhiana celebrated Lohri in its campus with great joy and enthusiasm. 
The programme kicked off with Lohri Poojan and litting the sacred bonfire by Principal Dr (Mrs) Triza Jiwan along with faculty and nursing students. The function was started with special assembly wherein importance of festival was discussed. 
On the occasion, nursing students sung the melodious cultural folklores of Punjab. Thereafter, Principal Madam addressed to gathering and she emphasised upon social, cultural and seasonal significance of festival of Lohri. She wished and Prayed that DMCH family may flourish with each passing day and have fun filled festivals and celebrations. 
The students gave an outlet to their joy and enthusiasm by dancing on DJ beats.