DLSA organises rally regarding "Constitution Day-A Campaign" at PAU 
Speakers spoke in detail about constitutional rights and duties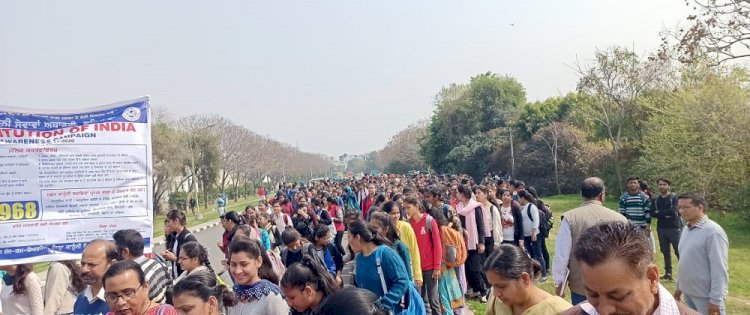 Ludhiana: Regarding the Constitution Day-A Campaign being started by the Union government, the District Legal Services Authority (DLSA) Ludhiana organised a rally was organised at Punjab Agricultural University, here today. This rally was attended by panel advocates of DLSA, DLSA and para-legal volunteers of sub division level Legal Services Committees of Jagraon, Khanna, Samrala and Payal. The rally was also attended by the staff and students of Punjab Agricultural University Ludhiana.
    The rally was addressed by Mr Pardeep Kapoor, Mr Hari Om Jindal, Mrs Harsimrat Kaur, Advocates, Mr Parshotam Lal Ahuja, Mr Balwinder Singh, para legal volunteers and others.
    The speakers spoke in detail about our constitutional rights and duties and urged everyone to exercise their constitutional rights in the right way. The participants were also urged to avail full benefit of Lok Adalats for quick justice.