District and Sessions Judge solicits support for making National Lok Adalat huge success
Presides over quarterly meeting of District Legal Services Authority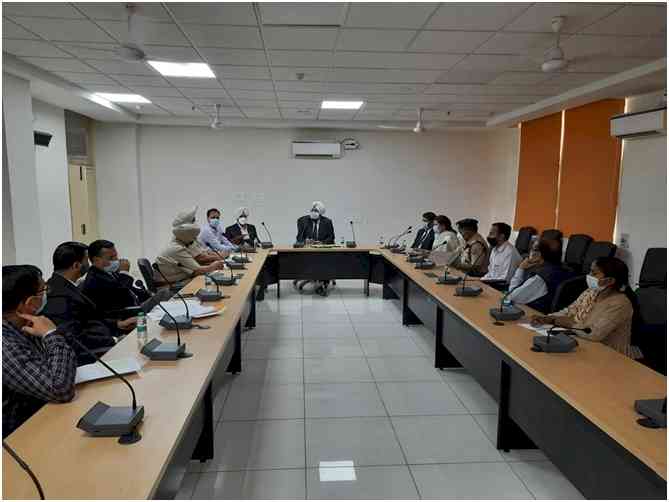 Ludhiana: The District and Sessions Judge Gurbir Singh on Thursday solicited the support of everyone in the making National Lok Adalat on April 10 huge successful.
Presiding over quarterly meeting, District and Sessions Judge Gurbir Singh, who is chairman of District Legal Services Authority, said that a large number cases of criminal compoundable, NI Act under section 138, Money recovery, MACT, Labour and Employment Dispute, Electricity water bills and other bill payment cases, Matrimonial dispute, Services matter relating to pay, allowances and retiring benefits, revenue cases and other civil cases would be taken up during the National Lok Adalat.
He said that the decision of Lok Adalat was the final, which could not be challenged further. The District and Session Judge said that Lok Adalats were instrumental in saving the time and money of the people besides promoting harmony amongst the people.
He added that the people could also get their cases resolved through mediation and that people also could approach the office of the authority in the Court Complex for free legal aid.
On the occasion, ADC (G) Amarjeet Bains, Balwinder Singh, Anil Kumar, CJMs Preet Sukhija, Prabhjot Singh Kaleka, District Attorney Ravinder Abrol, Anil Bharti, Social Worker Ramandeep Goyal, Lakshami and others were present.