District Administration deploys sector officers to trace flyers besides ensuring their home quarantine
Move aims at approaching foreign returnees; ensuring their home quarantine and informing health authorities about the symptomatic patients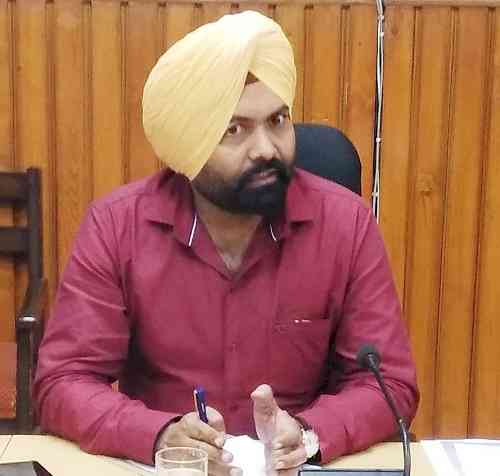 Mr. Kulwant Singh,Deputy Commissioner Ferozepur.


Ferozepur: Intensifying its drive to trace all the foreign return and ensure their home quarantine, district administration Ferozepur has deployed sector officers in the entire district. 
Divulging the details, Deputy Commissioner Ferozepur Mr. Kulwant Singh said that to contain this virus from spreading, it was imperative to trace all the foreign returnees and place them under home quarantine. 
He further added that to achieve this task the entire district has been divided into sectors and sector officers have been deployed in each area. 
The revenue staff including Patwaris and Kanoongos of the concerned area has been attached to the sector officers, which will assist the sector officers during their visit.
Mr. Kulwant Singh stated that the list of foreign returne has been handed over to all sector officers and was asked to visit every home personally. 
The sector officers will inform health authorities about the symptomatic patients besides ensuring home quarantine and police action against violators of quarantine advisory. 
The deputy commissioner said that if anybody was found violating quarantine orders, will be booked under various sections of the Indian Penal Code.
He said that all the sector officers have been asked to coordinate with the police officials of their respective areas and inform them about the violators so that police action could be initiated against them.

Mr. Kulwant Singh urged all the people of the district to follow the guidelines issued by the government and not to step out of their homes during the curfew period as this will prove one of the most effective measures to contain this disease from further spreading.