DIPS student bags first position in national golf tournament
School principal Jaswinder Singh shared the good news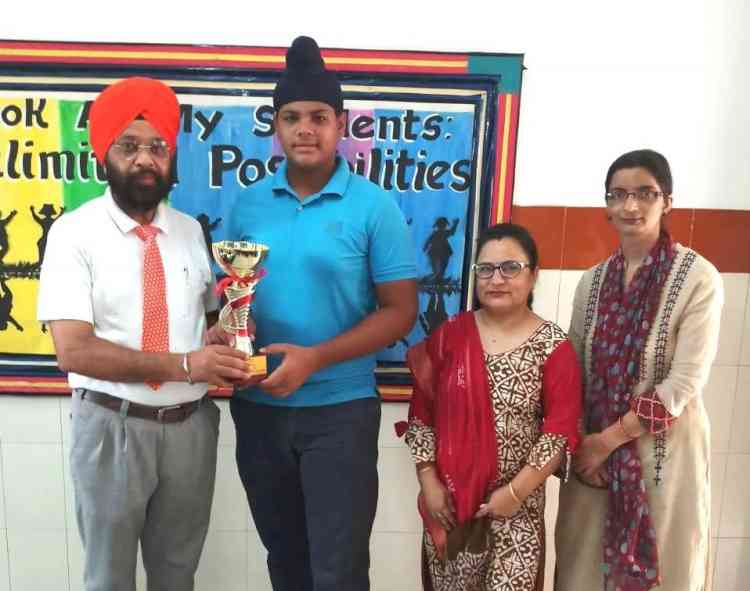 Jalandhar: In all DIPS chain of schools students are encouraged not only to perform well in studies but also to perform exceptionally well in sports and other activities. Manraj Singh class 9th a student of DIPS Kapurthala participated in the recently concluded National golf tournament held at Chandigarh and secured the first position. He brought laurels to DIPS chain of school and made his parents feel proud of his wonderful achievement.
School principal Jaswinder Singh shared the good news and told that Manraj Singh participated in Chandigarh golf club the tee box golf school 4th junior championship, National and bagged first position. In this one day tournament sports persons from Punjab, Delhi, Haryana, Chandigarh, Mohali including about more than 50 participants. Manraj Singh was awarded a trophy by principal Jaswinder Singh and chain of the DIPS institution.
Manraj highlighted that he started playing golf at the age of 8 years. He started taking training from professional coach Harjinder Singh Mattu. He was won many national and state level tournament and wants to excel in Golf in the coming times. His family along with DIPS school have contributed tremendous corporation due to which he has reach such great heights.
MD Tarwinder Singh and CEO Monika Mandotra congratulated Manraj Singh on his dynamic performance and encouraged him to gain greater success in his future endeavours. CAO Ramneek Singh and Jashan Singh remarked that the victory is a matter of great pride for the chain of the DIPS of institutions. Student realise to excel in academics and their dreams are given an eventful flight, so DIPSIANS make their dreams to reality.