Dil Vil Pyaar Vyaar stars in Karnal- Cast regales Haryana fans
Author(s): CITY AIR NEWS Feature Desk Star cast of Unisys's upcoming Punjabi film 'Dil Vil Pyaar Vyaar' starring Gurdas Mann, Jassi Gill, Neeru Bajwa, Manjeet Mann participating in a press conference about the movie  at Karnal, the film...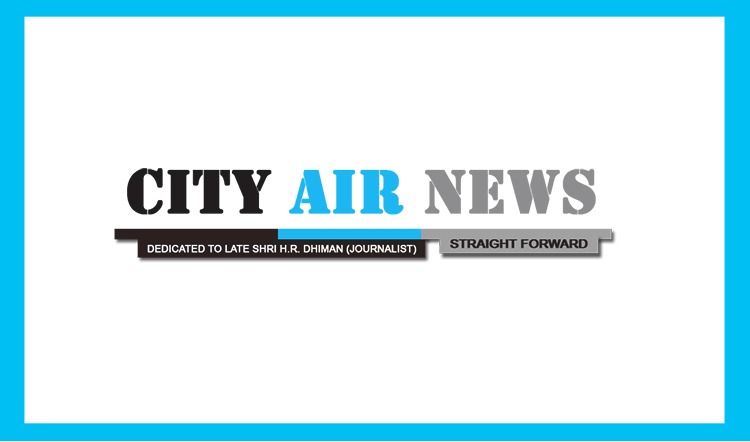 Karnal, April 28, 2014: After a whirlwind promo schedule covering major cities of Punjab, Unisys Infosolution's Gurdas Maan-Neeru Bajwa starrer -- Dil Vil Pyaar Vaar(DVPV), reached Haryana. The entire team was today in Karnal, the Headquarters of Unisys, which has all the rights of the film. Sumeet Singh, MD Unisys said, "Our company took birth in this town and i feel exhilarated to be bringing the Cast of our first Punjabi Film venture to this city. I hope the citizens of Karnal will feel happy on our work in this new field."
The trip of the team to Karnal was part of the ongoing Promotional drive of the forthcoming film produced by Sai Productions Dil Vil Pyaar Vaar(DVPV) which is scheduled for an All India release in collaboration with Grandson Films  on 2 May 2014.
Gurdas Maan, Neeru Bajwa and Jassi Gill were the members of the Star Cast who took part in the press meet. Gurdas Maan in his smilingly and to the point way said, "We have set a very busy schedule for ourselves. These past few days we have held media interactions, road trips and live performances in Amritsar, Jalandhar, Ludhiana and Patiala. We have got a positive response from fans at each place. I am sure Haryana too will enjoy this outstanding movie." It is noteworthy that DVPV had recently gone on the sets of popular TV programme Comedy Nights with Kapil show, Gurdas Maan said, "It is the most popular show and he felt great that he had featured on it. This was perhaps the first time that a regional language Movie had been promoted on that show.'
Neeru Bajwa, the lead actress said, "The movie may be in Punjabi but it will have an appeal across the whole nation since its story is applicable to all Indian families who have common values and similar domestic issues. I had a great experience working alongside Gurdas Maan who guided me at crucial junctures of the movie."
It was revealed that the film is a family oriented one with all ingredients like a strong storyline, emotions, foot tapping music etc. The cast however, stopped short of revealing the film story. Maan rightly said, "If we tell you the story you will not enjoy the film when you see it in the theaters from 2 May onwards."
The director, Manjeet Maan has made sure that the technical quality of the film is as good if not better than the best Bollywood productions. Later Gurdas Maan and other members of the star cast gave a scintillating live performance, doling out foot tapping numbers of DVPV for fans, sending them in a happy tizzy.