Dharampal hatches a new plan to stop Garima and Susheela from opening their own salon on Sony SAB's Kaatelal & Sons
Sony SAB, leading-edge show, Kaatelal & Sons, upcoming episodes,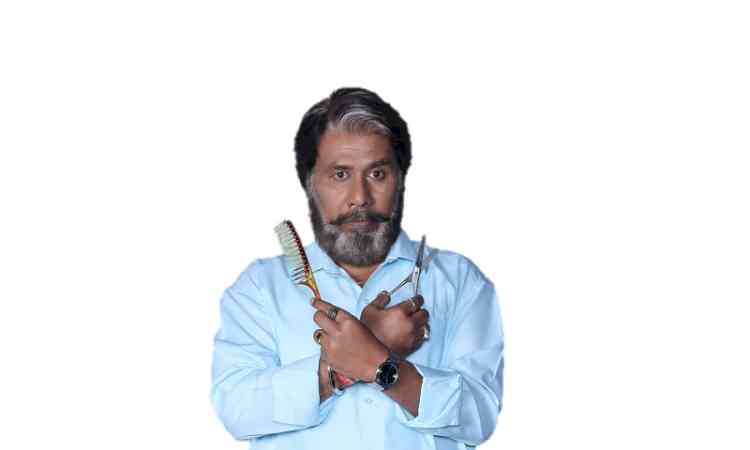 Ashok Lokhande as Dharampal in Sony SAB's Kaatelal & Sons.
Sony SAB's light-hearted and leading-edge show Kaatelal & Sons is back with a fresh and exciting line-up of episodes from 26th April as it continues to entertain as well as inspire the audience. In the upcoming episodes,  Mama (Jayant Rawal) makes an entry on the show and his alliance with Dharampal (Ashok Lokhande)  is something that is bound to make Garima (Megha Chakraborty) and Susheela's (Jiya Shankar) lives miserable. They will take every possible step to restrict the girls from fulfilling their dream of launching their new salon.
Dharampal strikes a masterstroke by setting up a plan to prevent Garima and Susheela from opening their own salon in Rohtak and takes the family to Jhajjar to attend an engagement ceremony. Garima senses some foul play behind this sudden vacation and is determined to make things work from Jhajjar. She decides to ask Mama to provide her with the finance for opening up a new salon in her hometown. Little did she know that the man she has entrusted her dream with is conspiring with her father and trying his level best to keep her and Susheela in Jhajjar on the pretext of mentoring them. On the other hand, Susheela is ahead of the game and has stayed back in Rohtak to figure out the procedure of applying for the loan and complete other formalities.
How will Garima and Susheela face this new challenge and come out victorious? Will Dharampal accomplish his mission of distracting his daughters?
Ashok Lokhande, essaying the role of Dharampal, said, "The storyline is taking an exciting turn and I hope fans will find the upcoming storyline engaging and exciting. Dharampal is leaving no stone unturned and has tricked his daughters into going on a vacation for a ceremony. It will be interesting for our viewers to watch how the story unfolds and how will Garima and Susheela stand up against their father this time. So, stay tuned and watch our fresh episodes from the comfort of your homes and stay safe."
Megha Chakraborty, essaying the role of Garima, said, "We are happy to be back on the sets and work towards bringing new episodes to the fans. The team is following a strict safety and hygiene routine on the sets. Garima and Susheela's characters have always faced their father heads on and the journey has been fascinating and encouraging. I enjoy playing Garima's character since it makes me feel good. I feel satisfied to have played a character who is not just strong-headed but also fights against all the preconceived notions of society. I want to request all my viewers to stay indoors as much as possible and I hope with this fresh line up of episodes we continue to entertain and engage our fans."