Dewan and Pallizhikki honor Charan Singh Gill, NRI from Fresno (US)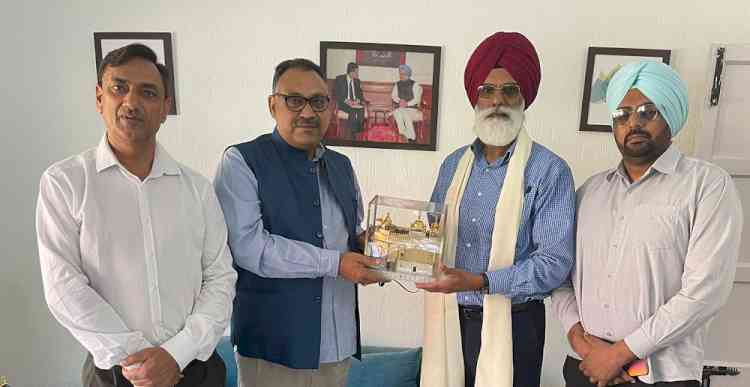 Ropar, October 8, 2021: Despite settling abroad, many members of the NRI community are attached to the soil of Punjab and continue to perform their duties from time to time. Punjab Large Industrial Development Board Chairman Pawan Dewan, District Planning Board Nawanshahr Chairman Satveer Singh Palijhiki honored Charan Singh Gill from Fresno (USA).
On this occasion, Dewan and Palijhikki said that NRIs who have contributed to the progress of the state by connecting to the soil of Punjab, even while living abroad have always been appreciated, who from time to time, contribute to the development of their village and area. He said that nowadays, the NRI community needs to contribute in the field of education and health so that everyone can get better education and health care.
NRI Charan Singh Gill said that his aim is to see his society progress and he strives for this from time to time.
Among others, Dravjit Singh Pooni, Chairman Market Committee Banga was also present.