Development of Dehra stops during BJP govt: Abhishek
Says region always overlooked in BJP ruled governments in state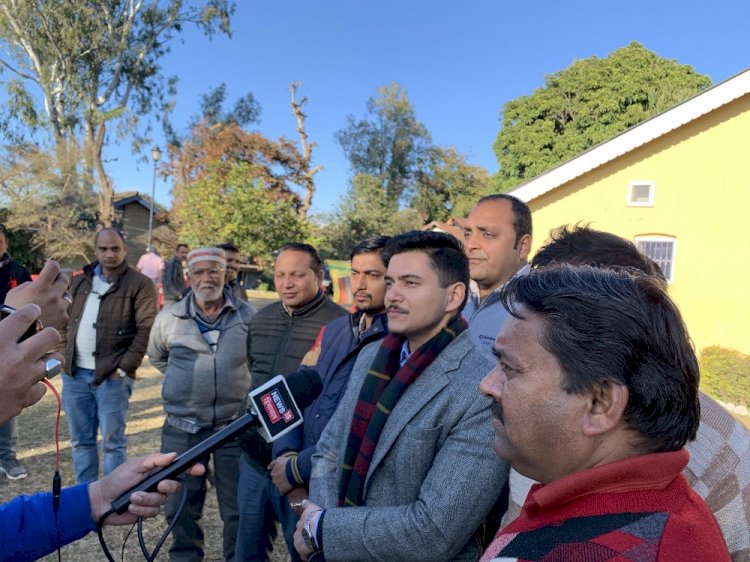 Dharamshala: State Congress Social Media Chairman Abhishek Rana said during a visit to the Dehra Assembly Constituency of Hamirpur Parliamentary constituency on Friday that this this region have always been overlooked in BJP ruled governments in Himachal. He said that Anuraag Thakur is representing this area in centre but he has done nothing but to encourage public to fight against each other here.
He said that the people here have been duped in the name of Central University. He said that in the two-year term of Jai Ram Thakur lead government nothing was provided to the area except fake promises. "Government is not showing any interest towards solving public problems," he added.
He said that Dehra is one of the old Tehsils of Himachal, which have a glorious history. "All the former State Congress governments did everything in grooming the area, but whenever the BJP government comes to power in the state, the development of Dehra stops," added Abhishek Rana.
He also called upon the workers to bring the people friendly policies of the Congress Party and the anti-people policies and decisions of the central and state governments of the BJP by visiting door to door, so that people themselves can assess which party's government has solved their problems and fulfilled their promises.