Dev Samaj College for Women holds event to give fillip to scientific temperament  
More than 150 students from various colleges in Tricity participated enthusiastically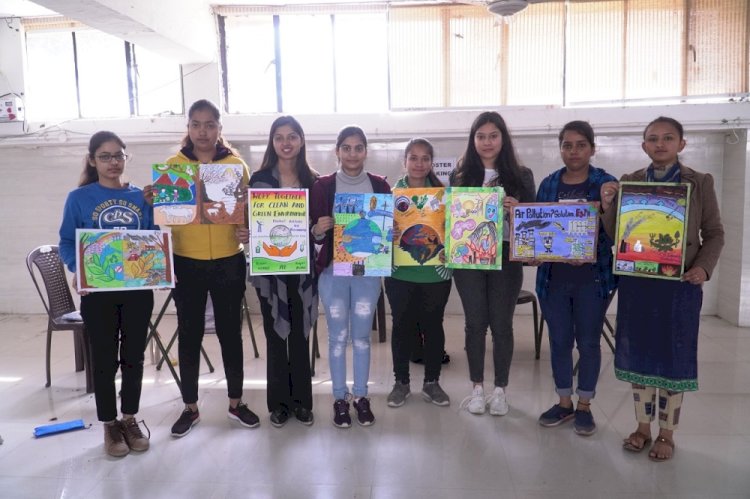 Chandigarh: To promote science among the students, Dev Samaj College for Women(DSCW), Sector 45 B, Chandigarh organised several competitions at its college premises to coincide with science day celebrations.
 
The event was organised in collaboration with the Department of Science and Technology and Renewable Energy, Chandigarh.
 
More than 150 students from various colleges in the tricity participated enthusiastically in Poster Making, Slogan Writing, Science Quiz, Test Your Skills and Essay Writing competitions.
 
Dr. Agnese Dhillon, Principal, Dev Samaj College of Education inaugurated the event and  congratulated the college on hosting this event which was in line with the vision of Dev Samaj–"Let Scientific Temper Live Through You".
 
This event organized by the 'Carbon Club' and 'Epsilon Club' of the college was an enlightening and enriching experience for all the participants as they got an excellent platform to showcase their talent. Dr. Meena Chopra, Principal, DSCW, congratulated Dr. Mumtaz Oswal and her team for this successful event.