Delegation of prominent businessmen from Uganda visits Ludhiana 
To explore new business opportunities in industry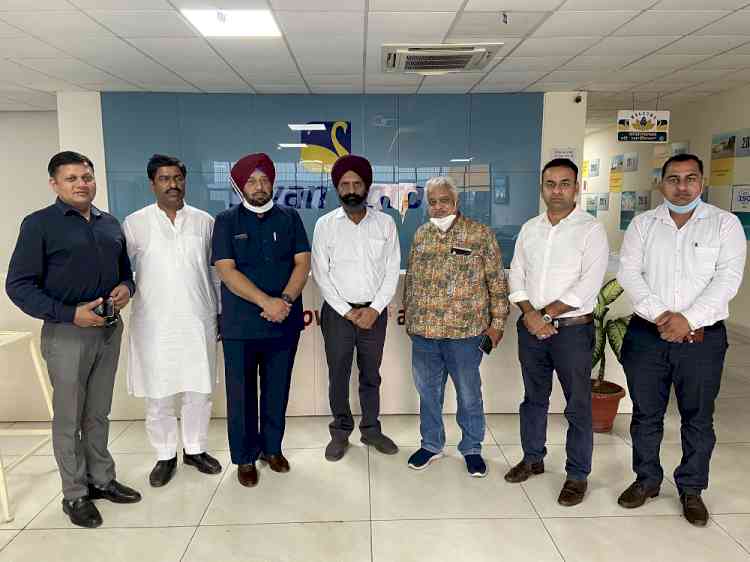 Ludhiana: With the Chairmanship of  K.K. Bawa, Chairman, Punjab State Industrial Development Corporation (PSIDC). Govt. of Punjab, a delegation of Prominent Businessman from Uganda visited Ludhiana to explore new business opportunities in Industry.
Upkar Singh Ahuja, President, Chamber of Industrial and Commercial Undertakings (CICU) mentioned that the more visits of the businessman delegation from around the world will defiantly boost the industry and attract new investment in the State.
Y.P. Peshwa, Chairman and Managing Director of Vinayak Group of Companies, Uganda showed their keen interest especially in Agro industries. The delegation also impressed by the working of industry by implementing such automation, new techniques, best quality and infrastructure. They also expressed that they will defiantly strong their business relationships with Ludhiana Industry.
Bawa said that he will try to invite more business delegations from foreign to promote the Ludhiana Industry. He also said that industry is reeling under big recession due to Covid-19 crisis and these types of opportunities will help the industry to get back on track.