DC visits Khatkar Kalan, pays tribute to Shaheed Bhagat Singh
Exhorts people to follow footsteps of martyrs for prosperous Punjab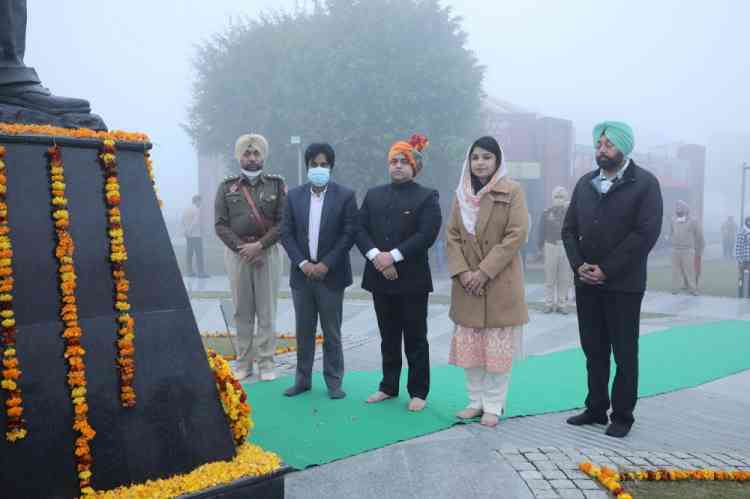 Nawanshahr, January 26, 2022: Deputy Commissioner Vishesh Sarangal on Wednesday paid rich tributes to legendary Shaheed Bhagat Singh at his native village Khatkar Kalan on 73rd Republic Day.
Accompanied by Additional Deputy Commissioner Jasbir Singh, SDM Navneet Kaur Bal, Sarangal also paid homage to martyr's father Kishan Singh at his samadhi at Shaheed-E-Azam Bhagat Singh Museum and Memorial.
He said that we are indebted to the sacrifice and martyrdom of the greatest icon of country who laid down his life at the age of 23. He added that the life and philosophy of Shaheed Bhagat Singh and other martyrs would always remain a source of inspiration for the people. He called upon the people to follow the footsteps of the martyrs of the country who had made supreme sacrifices for freedom of country. He also asked the people to uphold ideals and values of the Indian Constitution and create an India of martyrs' dreams.
Prominent among present on the occasion included Deputy Superintendent of Police Gurpreet Singh and others.