DC urges food processing units to take benefit of PM-FME Scheme
Presides over a meeting at the district administrative complex with representatives of small units and self-help groups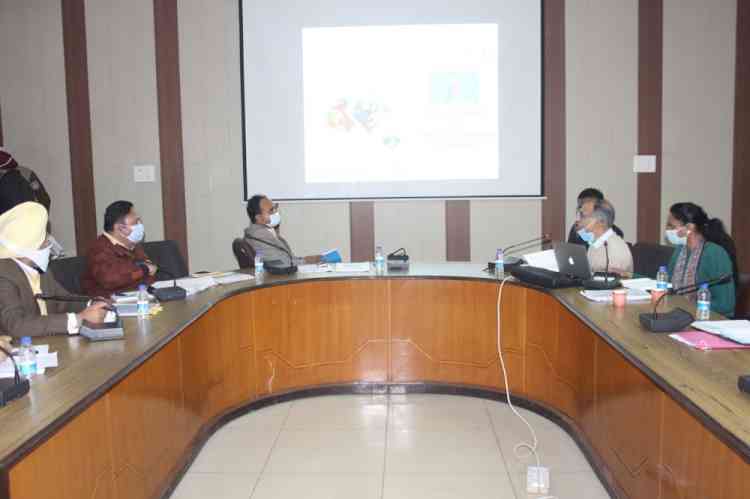 Ludhiana: Deputy Commissioner Varinder Kumar Sharma on Thursday urged the entrepreneurs engaged in the food processing industry to come forward and get full advantage of the Prime Minister Micro Food Processing Enterprises Scheme (PM- FME Scheme) for getting financial, technical, and business support to upgrade their business.
Presiding over a meeting at the district administrative complex with representatives of small units and self-help groups in the Food Processing Sector, Deputy Commissioner said that in Ludhiana, bakery /confectionery product has been selected under the 'one district one product'  category which will be promoted in the scheme.
 
He said that the product has been chosen by the executive agency after carefully considering its unique market potential.
Sharma added that most of the foods processing units are either informal or unorganized, lack innovation or proper marketing, and by availing the scheme, these units would not only able to produce high-quality and safe products but would also become self-reliant with all kind of support in terms of loaning, branding, skilling, strengthening, etc.
Deputy Commissioner said that Punjab Agro Industries Corporation is the executive agency of the scheme and General Manager District Industries Centre will be a nodal officer in the district and anyone can contact the former for applying under the scheme.
 
He said that the existing individual having micro food processing units can avail of credit-linked capital subsidy of 35% of the eligible project cost with a maximum ceiling of Rs 10 lakh per unit besides seed capital and credit-linked grant for capital investment as well as a common infrastructure will also be provided to these units.