DC releases annual linked credit plan 2021-22 for Ludhiana district
Says banks should ensure needy persons are provided loan without any hassle on a priority basis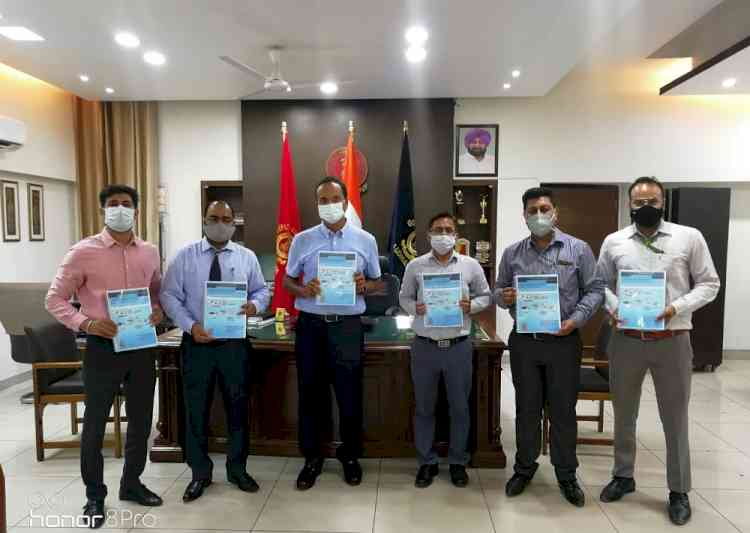 Ludhiana: Deputy Commissioner Varinder Kumar Sharma on Tuesday released the Annual Credit Plan (ACP) of Rs 61247 crore (2021-22) for nationalized and private banks in district for agriculture and allied activities, non-farm, and other priority sectors.
Disclosing further information, The Deputy Commissioner said that ACP has been prepared by lead bank of Ludhiana Punjab & Sind Bank, based on the potential linked credit plan of the National Bank for Agriculture and Rural Development (NABARD). He said that the plan has a total outlay of Rs. 61247 crore allocated to various sectors and each bank has been given a target. The outlay marked an increase of 4.42 per cent over last year's ACP target, he added. 
He said that as the district is predominantly MSME based, the credit target amounting to Rs16320 crore and achievement 19337(118℅) is given to the MSME sector. Agriculture and Allied sectors topped and are given separate targets of Rs. 16792 Crores. 
He stated that banks should ensure needy persons are provided loan without any hassle on a priority basis, and a target has been set for each bank. He said all banks would work wholeheartedly and accomplish their targets easily. He assured the district administration would assist them in every possible way.
Prominent among present on the occasion included Zonal manager Punjab and Sind Bank Ashni Kumar, LDM Anil Kumar, Deputy LDM Nisar Ahmad Khan, Functional Manager DIC Rishu Singla and Maninder Singh.