DC Ludhiana urges youth to get registered as voters
Urges residents to get registered as voters and exercise their right to vote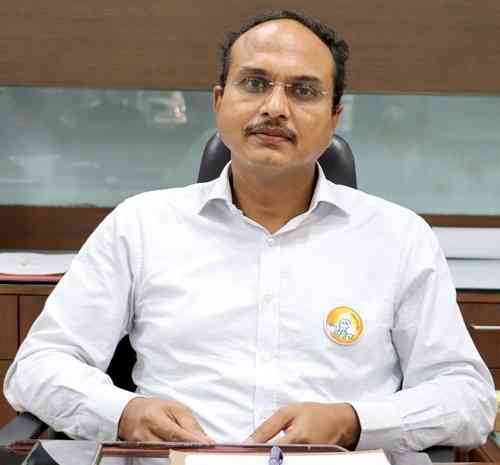 Mr Varinder Sharma, Deputy Commissioner, Ludhiana.
Ludhiana: Deputy Commissioner Mr Varinder Sharma informed that as per the directions of the Election Commission of India, the work related to revision of electoral rolls is going on. He said that there are 25,74,933 voters (as on February 7, 2020) in 14 Vidhan Sabha constituencies of district Ludhiana and the projected population (18+) is 28,26,470. Which means the difference in population and voters is 2,51,537.
To check this difference, Deputy Commissioner has appealed to the residents that those who have attained the age of 18 years as on January 1, 2020, and have not got themselves registered as voters yet, can get themselves registered on National Voter Service Portal, nvsp.in.
He said that the eligible voters can also apply through common service centres or voter helpline application and for any information, can contact at helpline number 1950.
He said that if any physically challenged person applies to get registered as voter, then he should categorically mention his disability so that they can be provided necessary help during voting. He said that same process can be adopted for making any change in their existing vote. He urged the residents to get registered as voters and exercise their right to vote.