DC Ludhiana asks officers to ensure early completion of developmental works 
Asserts that these projects would give major push to holistic development of Ludhiana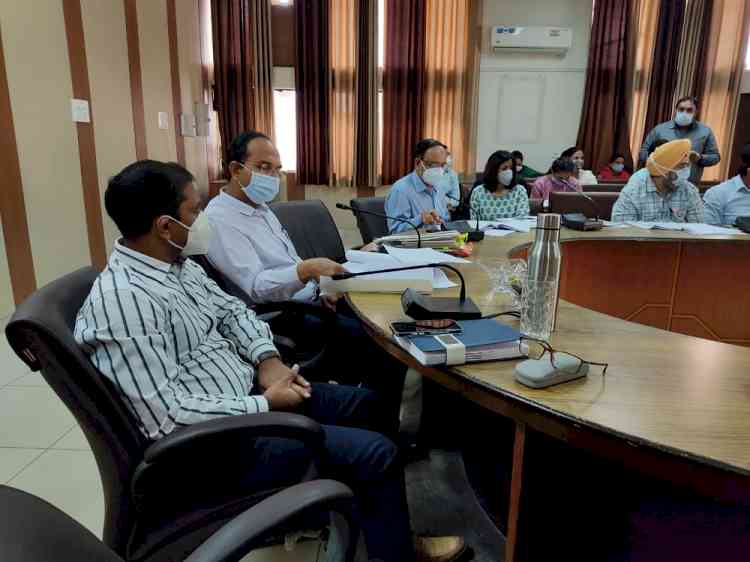 Ludhiana: Deputy Commissioner Varinder Kumar Sharma on Tuesday called upon the officers to ensure timely completion of the ongoing developmental works initiated under various programs of the state government. 
Presiding over a meeting to review the pace of various ongoing projects here in Bachat Bhawan, Deputy Commissioner said that projects worth several crores were in the pipeline in the district.
He said that these development projects pertaining to Rural Development and Panchayat Department, water supply, Mandi Board, PWD and others would give the much-needed impetus to the overall development of the district.
He said that the officers must accord top priority to completion of these works within stipulated timeframe to facilitate the people in a big way. 
Deputy Commissioner also asked the departmental heads in the district to personally supervise the quality of the works. 
He added the sole motive of issuing grants for these works was to ensure that people could be benefitted from it and made it clear that any sort of callousness in completion of these works was totally unwarranted and undesirable.
He asked the officers to immediately submit its utilization certificates of completed works so that fresh grants could be issued to people for other works. He said that stern action would be taken against those officers who fail to submit the Utilization Certificate within 15 days.
Prominent amongst others present on the occasion included Additional Deputy Commissioner Sandeep Kumar.